Bucks Run Golf Club Hosts GAM Scramble State Championship Local Qualifier
Bucks Run Golf Club welcomes golfers to its 2014 Golf Association of Michigan Scramble State Championship Local Qualifier on Sunday, July 20th, 2014.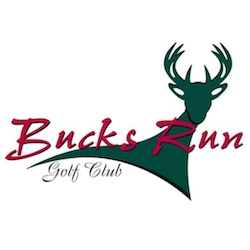 Mt. Pleasant, MI, July 14, 2014 --(
PR.com
)-- Sign-up is currently underway for the 2014 GAM Scramble State Championship Local Qualifier, an event taking place on Sunday, July 20 at Bucks Run Golf Club. The Golf Association of Michigan's statewide scramble championship is returning for its third year, and golfers across the state are preparing for the September 15 tournament.
For those unfamiliar with the term, a golf scramble is a unique group format played during golf tournaments. Golf scrambles have become increasingly popular at golf courses across the country. The format places less pressure on players and encourages more participants to have fun in the sun while playing on the green. The rules for game format are informal, giving less experienced players an opportunity to take advantage of the sport's enjoyable qualities.
"We are very excited about the upcoming GAM Scramble Local Qualifier," said Jon Conklin, Head PGA Professional at Bucks Run Golf Club. "We're looking forward to seeing local golfers come together for this truly fun event at one of Michigan's great golf courses."
Registration is easy and can be completed online at www.GAM.org/Scramble. The entry fee covers a cart, range, and green fees. This qualifier will follow an 18-hole scramble format. Teams must have a total team index of no less than 36.0. Team numbers will be handicapped based on their total team index. There will be three separate categories of play in the competition: men, senior men (age 50 by May 1st), and women. Visit the GAM Scramble webpage at www.GAM.org for complete rules and regulations.
More information about the tournament can be found online at www.BucksRun.com and www.GAM.org, or by calling the Bucks Run Golf Shop at (989) 773-6830. Bucks Run Golf Club is conveniently located at 1559 S Chippewa Rd in Mt Pleasant, MI 48858. In addition to its beautiful course, the golf resort boasts an 18,000 square foot luxury clubhouse as well as a full service restaurant that flaunts great views of the lake and 7 holes from the large outdoor dining area. Bucks Run also offers Stay & Play packages and special event services, allowing patrons to make the most out of their visit.
About Bucks Run Golf Club
Since the opening of its Jerry Matthews designed course in the July of 2000, Bucks Run Golf Club has received numerous accolades. Located in Mt. Pleasant, MI, this golf resort is the perfect location for players from Detroit, Kalamazoo, Grand Rapids, and Lansing to meet and compete.
Contact
Bucks Run Golf Club
Jon Conklin
989-773-6830
http://www.bucksrun.com/

Contact