Opponent Turns Campaign Manager in District 7 U.S. House Republican Primary
With a contested primary in Congressman John Mica's district heating up, Candidate Don Oehlrich gains ground in straw polls. Now, Oehlrich has hired one of his former opponents, to manage the campaign. Zechariah Blanchard, the new campaign manager, considers himself a Liberty minded Statesman, and Oehlrich calls himself a Tea Party Statesman.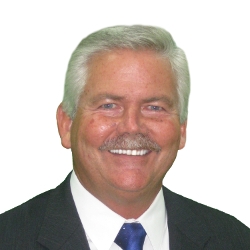 Longwood, FL, July 11, 2014 --(
PR.com
)-- With a strange turn of events, former Republican challenger - Zechariah Blanchard - for U.S. House of Representatives in District 7 of Florida has joined the Oehlrich for Congress Committee. Now, Blanchard is managing Candidate Oehlrich's campaign for District 7. This may be the first time a challenger has turned campaign manager, for an opponent. The Oehlrich Committee believes Blanchard brings insight and experience in management, leadership, and marketing; as well as, votes to the campaign.
When asked why he accepted the position, Blanchard said, "I believe in Don. From the time I have spent with him I can tell you, he is genuine and will fight for the people of this nation and district seven. I want to see the country move in a positive direction. If you ask me, Don Oehlrich is the most likely candidate to offer the people a bright future; and the Republicans a chance at beating the Democrats in the general election."
The question is, can Blanchard bring a win to the table? Blanchard was unable to get the signatures or the money for the ballot. However, political groups in the area found him to be a compelling candidate with a bright future. Combining forces for a contested primary, against an eleven term incumbent, cannot hurt Candidate Oehlrich's chances. If Blanchard brings to the table, what he hoped to bring on election-day, it could be a winning decision.
Oehlrich had this to say, when asked why he chose, Blanchard, a former opponent to be his campaign manager; "I am pleased to announce Zechariah Blanchard as my campaign manager. Zechariah and I both share a love of the people's document--the Constitution. He has an infectious way of bringing people together for a common cause. I am lucky to have him on my team."
It appears the two share a common interest in the constitution. A review of both Blanchard and Oehlrich's websites, shows the correlation; both focusing on the rights of the people, the Constitution, and direct contact with potential constituents. For instance, Oehlrich is hosting a virtual town hall meeting on Wednesday, July 16, 2014. He will take questions from residents in District 7.
As the candidate and former candidate team up, with the Constitution as their guide, the real question becomes: Will the tea party join forces with them to take back what they believe is rightfully theirs? Can the combination of candidates bring enough people together to help change the tides? The answers to these questions are yet to be known. One thing is for sure, it cannot hurt the Oehlrich Campaign's recent gain in momentum, to add one more brick of fuel to the fire.
Contact
Oehlrich for Congress Committee
Catherine Oehlrich
321-279-3963
www.OehlrichForCongress.com

Contact
Multimedia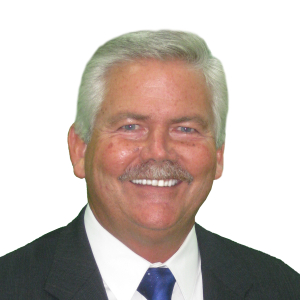 Picture of Candidate Don Oehlrich for U.S. House of Representatives for District 7 of Florida.