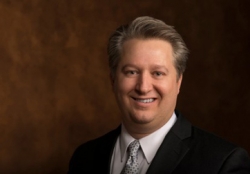 Kansas City, MO, July 14, 2014 --(
PR.com
)-- Adam Bloomberg, Managing Director of Visual Communications at
Litigation Insights
, will be presenting to an audience of hundreds of lawyers and judges at this year's Ninth Circuit Judicial Conference. The conference this year will be held at the Hyatt Regency in Monterey, California from July 14-17.
Mr. Bloomberg's session is scheduled for Wednesday, July 16th at 10:15am on the topic of "IT Awareness for Lawyers." Mr. Bloomberg and J. Walter Sinclair, Esq. will educate lawyers on the use of PC applications and programs on a tablet for both their law practice and everyday life.
"The day has come for lawyers to become technology literate," said Adam Bloomberg, Managing Director of Visual Communications. "The use of tablets is becoming more and more prevalent in law firms and the courtroom. There is a growing need for technology to help enhance our trial communications and help the way lawyers present evidence during their trial. This conference session was created to help those litigators who have embraced tablet technology, but also to educate those who are contemplating the adoption. We're hoping to take some of the mystery out of technology and its practical use during trial presentation."
To learn more about Litigation Insights, interested parties can visit the website at www.litigationinsights.com. To gain perspective on an important case, call 913-339-9885 to speak to a team member. The offices can be found at 9393 W 110th St. #400, Overland Park, KS 66210.
About Litigation Insights
Litigation Insights is a national, woman-owned company with more than 20 years of experience conducting jury research, developing trial graphics and assisting counsel with jury selection and case presentation during trial proceedings. As a full-service firm, the company provides everything from witness preparation to trial graphics and courtroom technology.