Mark C. Britton Recognized by Strathmore's Who's Who Worldwide Publication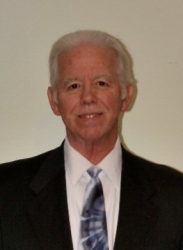 Durham, NC, August 05, 2014 --(
PR.com
)-- Mark C. Britton of Durham, North Carolina has been included in the Strathmore's Who's Who Worldwide Edition for his outstanding contributions and achievements in the business services field.
About Mark C. Britton
Mr. Britton has over 40 years of experience and has had a company about 30 years in the business service field. He is the Owner and Executive Consultant of Check Mark Systems which is a national company providing business solutions and consulting services. He is responsible for technology, integrating systems, business solutions, strategic planning and the web database. Mr. Britton has over 16 years experience in sybersecurity including operating systems, mathematical models, interfaces, network enterprise analysis, software development, software, databases and hacking systems. He is also available for executive consultation internationally. He received the Managerial Excellence Director's Award, the NCHS Managerial Excellence Director's Award, the Center Director's Award for Managerial Excellence and the Service Award for IT Infrastructure Design and Implementation/New Building. Previously, Mr. Britton held a number of positions which showcase his background. He served as the Branch Chief and Enterprise R&D Engineer for the Center for Disease Control and Prevention. He was a Project Manager with the U.S. Department of Justice-OJP in Washington, DC, and the Chief Information Officer with Information Analysis Incorporated of Fairfax, Virginia. Mr. Britton also served as a Group Manager of InfoPro Corporation of Silver Spring, Maryland. He was a Corporate Engineer Project Manager with Andrulis Research Corporation of Arlington, Virginia and a Senior Program Manager with International Software Services Corporation of McLean, Virginia. Mr. Britton served as a Program and Operations Manager/Lead Scientist with Computer Sciences Corporation of Falls Church, Virginia and an Operations Manager and Lead Scientist with Unisys Corporation of McLean, Virginia. In addition he was a Project Manager and Principle Engineer with Contel Corporation of Fairfax, Virginia and an Engineering Project Manager with Litton Amecom Corporation of College Park, Maryland. Mr. Britton was a Senior Project Manager with Planning Research Corporation of McLean, Virginia and a Computer Systems Engineer with Eaton Corporation of Arlington, Virginia. He served as a Senior Programmer Analyst with Computer Data Systems Incorporated of Rockville, Maryland and originally served as a Technical Sergeant for Computer Systems Engineering with the U.S. Air Force. Mr. Britton obtained a B.S. in Management from National-Louis University in McLean, Virginia and a M.S. in Technology Management from the University of Maryland in 1993. He is certified as a Contracting Officer's Technical Representative. In his spare time he enjoys photography and making jewelry which he sells via
www.AJ-Gallery.com
. For further information regarding his business services, please contact
www.CheckMark-Sys.com
.
About Strathmore's Who's Who Worldwide
Strathmore's Who's Who Worldwide highlights the professional lives of individuals from every significant field or industry including business, medicine, law, education, art, government and entertainment. Strathmore's Who's Who Worldwide is both an online and hard cover publication where we provide our members' current and pertinent business information. It is also a biographical information source for thousands of researchers, journalists, librarians and executive search firms throughout the world. Our goal is to ensure that our members receive all of the networking, exposure and recognition capabilities to potentially increase their business.
Contact
Strathmore Worldwide
Susan Perrault
516-677-9696
www.strathmoreworldwide.com
Syndi Reibman

Contact