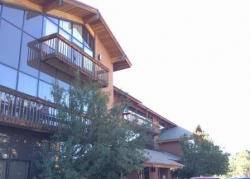 Brussels, Belgium, July 23, 2014 --(
PR.com
)--
JONCKERS
, a leading provider of localization and translation services, announced today that they have opened a new operational center in Colorado. The new North American office will allow for better service to US markets, particularly in the delivery of JONCKERS Localization Concierge service offering.
Located in the heart of the Denver Metroplex, halfway between Denver and Boulder, the new location will be a complete operational center with teams of client-focused Program and Account Managers as well as linguistic and support services.
"The Denver office is an important new opening for JONCKERS, enabling us to focus on serving out North American customers with a senior team of localization professionals," said Peter Smith, JONCKERS President and COO.
The office is located at 8774 Yates Drive Suite 300, Westminster CO 80031.
About Jonckers
For 20 years JONCKERS has been a leader in localization technologies, supporting industry brand leaders in releasing their products and services into international markets. JONCKERS provides customized solutions for global adaptation-- including linguistic, cultural and technical aspects of products,
services
, documentation and communications. JONCKERS empowers companies to increase revenues by enabling global business - and the Localization Concierge service offering ensures every customer has simple and easy access to the localization offerings they need at the time they need it. If you seek an individual approach to translation, localization, and globalization visit www.jonckers.com.