Enewwholesale.com: Your Wholesale Destination Website for Women's Clothing
The pursuit to find fashionable women's clothes at Enewwholesale.com aims to attract more consumers who are eager to find the latest fashion trends and collections at affordable prices.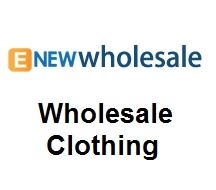 Los Angeles, CA, July 24, 2014 --(
PR.com
)-- In today's fashion industry, keeping up with what's trending right now can be sometimes overwhelming. Depending on whether you're targeting teens or women's clothing, making sure you have the best items for both can be a bit difficult. But why go anywhere else when you can visit Enewwholesale.com, your one destination for what's trending, in
wholesale clothing
. With a variety of fashion goods, finding the right outfit to fit your customer's lifestyle can be easy by visiting Enewwholesale.com. Users can find anything from tank tops, dresses, pants, sweaters, knits, skirts and much more depending on your style.
With free shipping available with any purchase over $200, users will be sure to make their purchases with them and if the order is below $200, shoppers will still be glad to place their order because the great prices offered at Enewwholesale are unbelievable.
They currently have access to more than one thousand wholesalers and benders located around LA's Fashion District. Shoppers can be sure to find what they are looking for and if you are looking out for your budget then you can rest because Enewwholesale.com offers greater prices that are sure to save you money and time. Their main focus is to offer clothes that is trending right now like crop tops, tribal prints, and different prints and woven tops. So go ahead and check out Enewwholesale.com, your destination for
wholesale women's clothes
for women's and teen apparel.
About Enewwholesale.com company:
Enewwholesale aims to provide consumers with the best collections and overstock products for top quality fashion clothes at affordable prices. Founded in 2013 in Los Angeles Fashion District, Enewwholesale has sky rocketed 2000% in sales and is growing in the wholesale industry.
Contact
Enewwholesale
Franck Wang
213-228-3289
http://enewwholesale.com/

Contact