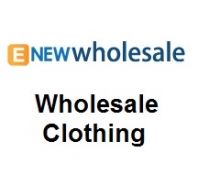 In the wholesale fashion business, Enewwholesale.com has started in 2013. It offers the best of fashion products at affordable prices. Customers can get huge promotion deals during the holiday seasons, or just register to received all the other promotion deals.
The Enewwholesale.com offers fresh products for clothing. Customers can find only the best new fashion collections and overstocks for very reasonable prices on this online store. The price start at $5!
Enewwholesale.com offer all convenient sizes including Juniors, Missy and Plus sizes. Visit now for fresh new stocks of dresses, tops, tees, shirts, jeans, jackets, sweaters, active wear, pants, skirts etc. Each category is available in different colors and sizes. The website is very easy to use on the computer and smart phone. All product images are high resolution pictures to show all the details of the products.
Enewwholesale.com offers free shipping over $200 in the USA. The package includes same day shipping. Buyers can place orders for their favorite apparel with different types of payment as well.