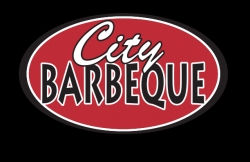 Columbus, OH, July 31, 2014 --(
PR.com
)-- City Barbeque was named in the top 18 best barbecue spots in America according to an article on Men's Journal's website, July 2014. The article, touting summer being the ultimate time for summer road trips, suggested Columbus, Ohio and City Barbeque as a must see stop.
"It may be a chain, but don't let it fool you: City BBQ doesn't mess around with their meat," says the author, Alison Murphy.
Other well-known barbeque joints on the list include Arthur Bryant's in Kansas City, Franklin Barbecue in Austin and BrisketTown in Brooklyn.
President and founder of City Barbeque, Rick Malir says, "We are honored to be nationally recognized – there are lots of great barbeque places out there, and we're happy to be one of them. We know our hardworking employees serving up delicious barbeque from the smoker every day are the ones who have made this possible and we'll continue to strive to exceed the gold standard for barbeque each and every day."
City Barbeque was also named "Best Barbeque" by Columbus Alive, 614 Magazine and CityScene in 2014.
For nearly 15 years, City Barbeque has offered authentic competition quality barbeque to its customers. It all began when, the BBQ Boys, a barbeque competition team put their talents to the test and won the nationally acclaimed Open Champion and 1st Place Brisket award at the American Royal Invitational. Two years later, in 1999, City Barbeque was born. Rather than just develop a barbeque joint, Rick Malir, lead Pit Boss, and friends toured America's best joints to create the ultimate barbeque experience to share with the community. For more information visit www.citybbq.com