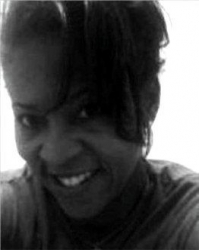 New York, NY, August 04, 2014 --(
PR.com
)-- Right on the heels of two dynamic lists, eMediaCampaigns! Director of Operations, Fran Briggs, presents Part 3 of the Best of Summer Reading, 2014 Part 3. Each of the three lists put the spotlight on a select few of endlessly gifted and distinguished authors.
"The Best of Summer Reading, 2014 Part 3 helps enthusiastic readers make quality decisions as it pertains to their reading selections," says Briggs. "It's also a victory lap—an opportunity for 10 more authors to showcase their unique talents while capturing the attention of readers who enjoy multiple genres."
Below are the final 10 of 30 picks. The numerical order does not coincide with ranking.
21. "First One Down" (R. J. Belle Books) by Helen Gerth Mahi
In just 11 short, days, Detective Paul Sutton discovers that retirement isn't going to work out for him.
https://www.amazon.com
22. "Relentless" (Karen Lynch) by Karen Lynch
In her quest for answers about her father's death, Sara takes risks that expose her and her friends to danger.
https://www.amazon.com
23. "Affirmations For Success" (Michelle A. Roberts) by Michelle A. Roberts, M.A.
The Affirmations in this book along with practical application will change your life for the better, When you speak better, you get better. https://www.amazon.com
24. "Hi, My Name is Bobo: A Weekend in the Life of a 5th Grader" (GPA Media Inc) by James Gordon
Sometimes a weekend can seem like a lifetime to a growing child...
https://www.amazon.com
25. "Blind Innocence Part I" (A. Adams Jones Publishing) by A. Adams Jones
A poignant glimpse into one man's life as he faces seemingly insurmountable odds. https://www.amazon.com
26. "Blind Innocence II" (A. Adams Jones Publishing) A unique story of trials, tribulations and overcoming one's obstacles. http//www.aadamsjonespublishing.com
27. "Tougher Than the Rest" (Avalanche Ranch Press LLC ) by Shirleen Davies
A passionate, fast-paced untamed western and historical romance. https://www.amazon.com
28. "Hard Water" (Mundania Press LLC) Louise F. Titchener
In the summer of 1884 Detective Oliver Redcastle is sent to Midwestern island paradise. The assignment seems simple: capture a tight-rope walking train robber...
29. "Unbreakable" (Rebecca Shea) by Rebecca Shea
What happens when a tragedy abruptly changes the course of your life?
https://www.amazon.com
30. "After the Sucker Punch" (Create Space) by Lorraine Devon Wilke
Her father was buried at noon, at five she found his journals and her world turned upside down.
https://www.amazon.com