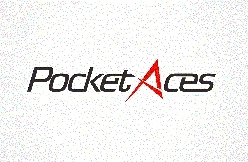 Lisle, IL, August 14, 2014 --(
PR.com
)-- Announcing The Launch of Pocket Aces Backpacks
Pocket Aces Backpacks was founded at Indiana University to make high quality electronic charging backpacks for students, travelers and business professionals.
All Pocket Aces Backpacks come with a battery capable of fully charging a phone or a tablet. In addition to the included battery Pocket Aces Backpacks also feature a built in 4 outlet power strip capable of charging up to 4 electronics at once when plugged in.
Pocket Aces Backpacks are about more than just electronic charging though, each Pocket Aces Backpack comes with a water bottle, an umbrella and the phone charger of your choice in what they call the Pocket Aces Bundle. All for only $119.
If all of the cool electronics are not enough for you the Pocket Aces Backpack also features a unique design that allows the backpack to expand to a full size carry-on or compress to fold almost completely flat. The design also includes a heavily padded laptop pocket that connects to the power strip, a convenient top pocket to charge your phone in and a water resistant pocket that is perfect for carrying an extra pair of shoes.
Pocket Aces is a small business but after winning a very competitive Indiana University Sponsored Entrepreneurship competition they are growing fast. Please check out their website and Facebook page.