DigitalTangible Changes Online Gold Investing with New Distributed Custodian Network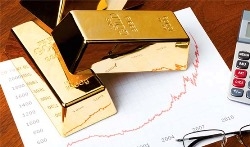 San Francisco, CA, August 15, 2014 --(
PR.com
)-- DigitalTangible has partnered with leading gold dealers and precious metals depositories to launch the world's first provably-linked physical gold coins attached to the Bitcoin Blockchain, creating both a new and growing global market for gold bullion accessible via Bitcoin or cash and a new form of digital money. With crypto-experienced partners who have already processed well over $30M in gold bitcoin customer sales, DigitalTangible's platform brings greater transparency and control unmatched in traditional online gold investing.
DigitalTangible was created to deliver hard assets to people seeking a way to diversify into all forms of real tangible wealth as opposed to fiat money while lowering counterparty risk with increased transparency via its patent-pending
Proof of Custody
innovation. In partnering with a state-of-the-art precious metals depository, International Depository Services (IDS), DigitalTangible is leading the change of the face of online gold investing for countless institutional clients and investors. International Depository Services (IDS) has specialized, LBMA approved, secure storage facilities designed to service bullion and numismatic market participants and investors.
Dave MacDonald, Associate and Business Development at International Depository Services, says, "IDS offers commercial clients and institutions a secure, expedient, and cost effective way to provide precious metals investment to their clients. You can now place your gold in our secured and bonded custody."
DigitalTangible has launched a network of professional and knowledgeable gold dealers already poised to provide clients and investors with a selection of high quality precious metals at the best prices. Still, co-founder Taariq Lewis, explains that their services go far beyond that. "Our customers find comfort in knowing they can trade digital gold while their physical gold assets are transparently secured with state-of-the-art depository at IDS and are insured through an all-risk policy underwritten by Lloyd's of London, the world's leading provider of specialized asset insurance. We seek to remove counterparty risk in the industry by delivering continuous proof of custody on the Bitcoin blockchain with firms such as IDS," Lewis says.
DigitalTangible and IDS Special Offers for first 100 Customers
DigitalTangible is offering their first 100 customers discounts and free services to get started purchasing gold that is linked to Bitcoin Blockchain. The first 100 customers that purchase gold coins or bars with DigitalTangible will enjoy free overnight shipping and free custody for the rest of 2014 on all their gold purchases. Also, customers will enjoy exclusive discounts of $5.00 or more on the 1/10 oz. Gold Eagle and the 1/10 oz. Gold Maple Leaf coins.
Contact media@digitaltangibletrust.com for more details.
Contact
DigitalTangible
Taariq Lewis
+1 (415) 890-5431

Contact