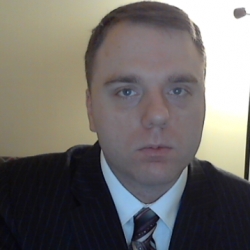 Lehigh Valley, PA, September 15, 2014 --(
PR.com
)-- Pennsylvania Web design company Designz23, recently announced a major increase in its services. Besides high quality website design, clients may now take advantage of a wide array of marketing and advertising services for business.
According to Designz23 owner, Kim Murphy, search engine optimization is now available, but this is just the tip of the iceberg. Clients can also enjoy professional television commercials production, complete blog site service, local Google ads, and Spanish website translation. This is in addition to all the other services they are known for.
Designz23 strives to stay on the cutting edge of website and marketing technology, and these new services will provide a number of important benefits. As Designz23 expands and grows, so can their clients. For example, companies no longer have to seek out one service for Web design and another for advertising. They can receive everything they need from the same professionals. This includes, local, national, international, and online marketing.
Search engine optimization (SEO) services are important for any business that wants to compete in the World Wide Web arena. Most business owners understand the importance of SEO, but have very little knowledge and training on the subject. It takes a great deal of time and work to become proficient in marketing a business to the World, via the Internet. In addition, one must keep up with constant changes in search engine requirements. This keeps a business on the forefront of its industry, and helps to brand it as one of the best.
SEO is much more than simply listing a business or website in an online search directory. Search engine optimization is all about placing a company at the top of the search results listings. Many factors come into play and it is much easier to leave these things to a professional service (for best results). This insures that a business receives the best possible online marketing and advertising.
Television production is an important part of modern day marketing strategies. Designz23 understands the importance of this powerful media and is there with high quality TV advertising. Although these services are relatively new, clients can be assured of experienced and professional assistance with all television commercial needs.
In the past, many growing companies shied away from television advertising, and considered it too expensive or complex. In reality, television commercials are becoming affordable for many businesses and it is much easier (than just a few years ago) to promote products or services to thousands and even millions of viewers.
With professional TV ad services, the client has very little to be concerned with. It starts with a consultation. Designz23 people sit down with their clients to find out exactly what they need and want from their commercials. Marketing needs are carefully explored and the television production service is there to offer professional advice at every turn. If the business owner wishes to be a part of the commercials, coaching and assistance is provided. When professional actors are needed, it is taken care of by the production service. Scripts and all other details are also available.
Today, it is vital to have a high quality website that is easy to navigate and friendly to the search engines. However, many businesses are overlooking the importance of blog sites. A blog is no longer just a simple forum or sounding board for personal websites. They are quickly becoming a major force in online marketing.
A professional blog site keeps customers informed about a business. This is an excellent place to launch a new campaign or to introduce new products or services. Also, blog sites are used to refer online visitors back to a main website or landing page. This is an important marketing strategy that can increase one's rank in the major search engines.
Blog site design is important, but not as important as the content. Businesses can now take advantage of professional blogging services when they hire a complete Web design company. Content is written by professional writers that know what it takes to inform and entertain the public, and they have a complete grasp of SEO marketing.
Designz23 offers quality service with local Google Ads. Anyone that has tried to understand Adwords and the process of bidding on paid ads, knows how complicated it can be. A professional marketing service is there to explain all the details to their clients. Choosing the right paid advertising services can easily place a company at the top of major search engine directories, and this can be done in a relatively short amount of time.
Spanish is rapidly becoming a major language in most United States cities today, and a business must keep up with these changes, or risk falling behind. When business owners hire Designz23 (with translators that are fluent in English and Spanish) they can be assured that their readers completely understand web page copy. Text is not only translated, but proof-read for accuracy and comprehension. This establishes trust among Spanish speaking customers.
When clients sign on with Designz23, they never have to worry about outdated websites. After Designz23 builds a business site, they are there to provide necessary changes when needed. This includes upgrading and altering Web design to meet the ever changing demands of modern day online business. With unlimited Web design changes, businesses can offer fresh information to customers and potential customers. This is one of the best ways to stay one step ahead of the competition.
There is no risk with these professional services, as clients are assured of complete satisfaction from Designz23. Much of the business Designz23 generates is from repeat customers that are satisfied with the work. They have the option of sitting back and taking advantage of all the services or they can become an integral part of the process. Each service is provided by trained and experienced professionals that are easy to work with. This provides a custom-made marketing program that fills all the needs of modern day business. In addition, all new websites come with a mobile version, for maximum efficiency.
To find out more on services from Designz23 and Kim Murphy, visit their website at
www.designz23.com
today for an online quote or to check out their impressive portfolio.
About Designz23
Kim Murphy and Designz23 have enjoyed seven years of servicing clients with top quality marketing and website design. They are proud of the work they have provided since 2007. You can receive Professional ecommerce, programming, and Flash websites, are also available. With new services like SEO, TV commercial production, Spanish website translation, Google ads, and professional blogging, there are many good reasons to choose the professionals at Designz23.