The Best Life Hacks Compiled Into One Page for 2014
Over 60 Life Hacks Compiled into One Page with Videos Explaining How to Complete Each One. All Life Hacks Are Fully Tested.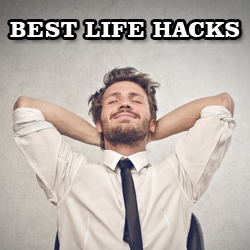 Las Vegas, NV, September 15, 2014 --(
PR.com
)--
IWantCheats Releases List of Top Life Hacks in Video
Life Hacks, a philosophy in action that makes tasks easier and provides helpful hints on everyday situations is a phenomenon that is currently sweeping the web and
http://www.iwantcheats.com
just released the top Life Hacks for 2014.
People search for "life hacks" to gain insight on tips for circumstances that will enable them to save time or money. While many people are trying to jump on board and release "life hacks," there are various articles around the Internet that are not actually helpful. Denise took the time to scour through thousands of "life hacks," to choose only the best ones to include in an article. Videos are also included to demonstrate the various tricks.
Readers can discover insight about topics including how to smuggle liquor onto a cruise, how to start a fire with Doritos, or even how to microwave left over pizza and have a crispy crust, all of which most people did not even know were possible. Other tips include a blurb about how to use a normal cell phone to create a bright light simply by using a bottle of Gatorade, or a DIY trick of how to make iPhone Speakers for just $2.
After reading over 200 websites and finding the best and most useful life hacks, iwantcheats tested the findings rigorously to make sure they actually held up to the promised standards. All of the tips included in this article are fool-proof and have been confirmed as being effective.
"Life hacks" can be beneficial in any situations, whether it is something as serious as being stuck in the wilderness without the ability to make a campfire, or something as simple as wanting brighter headlights. The article can be found at
www.iwantcheats.com/life-hacks
, and readers are raving about the insightful tips and information they gained.
Contact: Denise
Email: iwantcheatsfps@gmail.com
Contact
IWantCheats
Denise Lacorte
310-837-4467
www.iwantcheats.com

Contact