Design Your Own Characters for 3D Printing on Your iPhone
Modio, the app that lets you design your own characters for 3D printing is now available on iPhone bringing more characters, new parts and a call for creativity.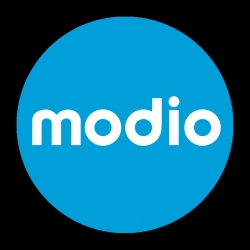 Providence, RI, September 25, 2014 --(
PR.com
)-- Today, Modio released the Modio 3D printing app for iPhone. Since the initial launch of the app for iPad in May, Modio has attracted a following of dedicated fans. With the iPhone version, Modio is now available to a much broader audience and is even more portable.
Modio gives users the power to design and customize their own creatures and characters for 3D printing. The iPhone version is tailored for the smaller screen, with a user interface that now adapts dynamically to a variety of screen sizes and users' interaction with the app.
The update released today for iPhone and iPad also introduces some new characters and unique parts to the already extensive part library. As with the previous releases, all of the Modio parts remain modular and snap together once printed enabling users to create fun mash-ups that are customized even further using the built-in texturing capabilities of the app. All of the Modio designs can be printed using 3D printers like the MakerBot Replicator 3D Printers, which are seamlessly integrated with the Modio app.
"We are excited to launch Modio for the iPhone. You now have this powerful modeling and 3D printing tool on a device you take with you everywhere," said Hilmar Gunnarsson, founder & CEO of Modio. "With this release are some new characters as well that really add to the variety of parts available for custom creations and 3D printing."
In conjunction with MakerBot and its website Thingiverse.com, a global destination for viewing, sharing and 3D printing models, Modio is also excited to announce a Modio re-mix design challenge hosted on Thingiverse. Fans are encouraged to use the Modio parts and re-mix them in any way they want. Build, modify, invent, paint - anything goes. For the next two weeks, Thingiverse users will upload their creations with the hashtag #ModioChallenge in hopes of winning a new iPhone 6+ so they can design with Modio on the go. To enter and view the official rules, visit
Thingiverse.com
.
Modio is a corporation at the forefront of 3D printing and play. Modio has offices in Reykjavik, Iceland and Providence, Rhode Island. For more information, please visit
www.modio3D.com
.
Contact: Kimberley Losey
Cell Phone: +1-401-749-0023
Email: kim@modio3d.com
Contact
Modio Inc.
Kim Losey
401-749-0023
www.modio3d.com

Contact