Oaktree's Power Opportunities Group Launches Hydroexcavation Platform Vac One Services, LLC with Acquisition of Texas ReExcavation, LC
Vac One Services, LLC formed to acquire, integrate, and grow companies in the North American hydro-excavation markets. T-Rex Services is the platform's first acquisition.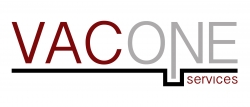 Houston, TX, September 29, 2014 --(
PR.com
)-- Funds managed by
Oaktree Capital Management, L.P.
("Oaktree") have announced the formation of Vac One Services, LLC ("Vac One"). Vac One will serve as a strategic platform for acquiring, integrating, and growing companies in the burgeoning North American hydro-excavation market. Oaktree also announced that Vac One's first acquisition is Houston, TX-based Texas ReExcavation, LC ("T-Rex Services"). Oaktree and Vac One intend to utilize T-Rex Services' operational excellence and strong presence in the fast-growing Texas market to rapidly build, both organically and through targeted acquisitions, a leading North American provider of vacuum and hydroexcavation services. Terms of the transaction with T-Rex Services were not disclosed.
Vac One will be led by Rob. A. Karam, Jr., a veteran of the highly analogous underground locating industry who served as CEO of previous Oaktree portfolio company Utiliquest, as well as CEO of Consolidated Utility Services, LLC. Joe Kaplan, the former CEO of T-Rex Services, will join Vac One and lead its acquisition strategy while also serving as a member of Vac One's Board of Managers.
Hydro-excavation is a non-destructive technology which uses pressurized water and vacuum systems to achieve a variety of digging and soil removal applications. Hydro-excavation is increasingly the excavation method of choice for applications in the oil and gas, utility, telecommunications, and civil construction industries owing to its superior safety, productivity, and versatility when compared with traditional excavation methods.
"T-Rex Services has grown rapidly by providing high levels of safety and customer service to its customers," commented Joe Kaplan. "With our expanded management team and the capital resources of Oaktree, we can leverage our strong competitive position to rapidly expand Vac One's operations across North America."
"The hydro-excavation market has matured to the point where simply having a truck available is not sufficient," said Rob Karam. "Customers demand significantly more value in areas such as safety, reliability, and productivity, and T-Rex Services delivers all this and more with the most highly-skilled operators and modern fleet in the industry. Our experience leading similar high-growth service providers will allow Vac One to scale its presence across North America while maintaining T-Rex Services' high level of quality and service."
Vac One Services, LLC is a platform in the vacuum and hydro-excavation services space formed by Oaktree in September 2014. Vac One is led by Rob Karam, an energy services industry veteran with extensive experience in the highly analogous utility locating industry. Vac One is pursuing an aggressive growth strategy which includes organic growth as well as strategic acquisitions, with M&A efforts led by former T-Rex Services CEO Joe Kaplan.
Founded in 2001 by Bobby Hillin, Jr., Texas ReExcavation, LC is now one of the largest privately-held vacuum and hydro-excavation companies in North America. T-Rex Services is headquartered in Houston, Texas, and utilizes its fleet of over 50 hydro-excavation vehicles to serve customers in Southwest and Gulf Coast regions of the United States. For additional information, please visit the company's website at
www.trexservices.com
.
Oaktree is a leader among global investment managers specializing in alternative investments, with $91.1 billion in assets under management as of June 30, 2014. Oaktree's Power Opportunities Group invests in profitable, growing companies with innovative products and services used in the energy and power industries. The firm emphasizes an opportunistic, value-oriented and risk-controlled approach to investments. Headquartered in Los Angeles, today the firm has over 850 employees and offices in 17 cities worldwide. For additional information, please visit Oaktree's website at http://www.oaktreecapital.com.
Contacts:
Vac One Services, LLC
Joe Kaplan, 713-783-3363
pr@vac-one.com
or
Oaktree Capital Group, LLC
Andrea D. Williams, 213-830-6483
investorrelations@oaktreecapital.com
or
Sard Verbinnen & Co
John Christiansen, 415-618-8750
jchristiansen@sardverb.com
Carissa Felger, 312-895-4701
cfelger@sardverb.com
2007-2013 Oaktree
Contact
Vac One Services, LLC
Joe Kaplan
713-783-3363
www.vac-one.com

Contact