BingoClubs.co.uk and WitchBingo.co.uk Launch Branding Contest
Come to BingoClubs.co.uk to help WitchBingo.co.uk choose its logo.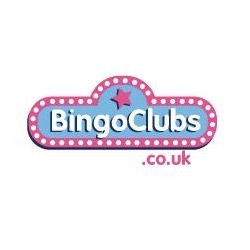 London, United Kingdom, November 01, 2007 --(
PR.com
)-- Bingoclubs.co.uk is pleased to help with the launch of WitchBingo.co.uk
In timely fashion, WitchBingo.co.uk is launching its Logo Contest on Halloween, October 31, 2007
BingoClubs.co.uk is working with their client WitchBingo.co.uk (http://www.WitchBingo.co.uk) to help brand the new site.
"It is very fitting that we are holding this contest on Halloween, and we look forward to our players helping WitchBingo.co.uk. We will have prizes of funded player accounts at some of our key advertisers including FoxyBingo and Bingonanza, as well as various bingo promotional items including our very popular Zippo bingo lighters," said Mike McDee, director of marketing for Bingoclubs.co.uk.
"We know that players in the UK have many choices for the bingo information, but we will provide them with a dynamic, entertaining and most importantly, different bingo site. We are sure that it will be well received, and we are very appreciative of the help that we are getting from Bingoclubs.co.uk and especially the players," said site manager 'Witchy' Jill Graser.
Please visit BingoClubs.co.uk to vote and sign up for your chance to win...and good luck.
Voting at
www.bingoclubs.co.uk/survey
For more information please visit the websites or contact:
www.bingoclubs.co.uk
Michael McDee
Director of Marketing
info@bingoclubs.co.uk
www.witchbingo.co.uk
– site launching soon
Jill Graser
Site Manager
info@witchbingo.co.uk
###
Contact
Bingoclubs.co.uk
Michael McDee
3166654653
www.bingoclubs.co.uk

Contact