Newton Group Transfers: Timeshare Transition Experts
Newton Group Transfers is the most trusted name in timeshare exit, and their customer service is unparallelled in the timeshare disposal industry.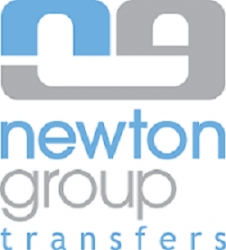 Gilbert, AZ, October 13, 2014 --(
PR.com
)-- Frank Farris and his wife purchased their timeshare in Princeville, Hawaii ten years ago. They were overtaken by the beauty and splendor of the resort and were convinced that they would love making an annual trip to the jewel of the Pacific for the rest of their lives. Sadly, things didn't turn out that way. During their decade of ownership, Frank and his wife only actually used their timeshare week three times. Of course, the fact that the Farris's usually chose not to vacation at their timeshare didn't make them exempt from their annual maintenance fees. After several years of not taking advantage of their property, timeshare ownership simply didn't make sense anymore. "We just got to the point where there wasn't any point in keeping it anymore," said Mr. Farris, "We knew we weren't going to be using it again, so why keep paying the maintenance fees that just kept going up?"
This frustration led Mr. and Mr. Farris to begin researching for a practical and effective timeshare exit solution. After looking into several different companies, they came away from their consultation with
Newton Group Transfers
impressed and optimistic. Their customer advisor gave them a detailed outline of what their timeshare transfer plan would look like, as well as a general time frame in which it would be completed, and the transition progressed seamlessly from there. Said Mr. Farris, "Everything was handled precisely and in a timely manner, and we're very happy that we chose to work with Newton Group Transfers. They got us out from underneath the timeshare and everything went very smoothly."
Over the past several years, timeshares have taken a public beating in the press, and their reputation has been severely damaged. The general assumption is that they're worthless pieces of property and that no one in their right mind would purchase one if they knew all the facts. While it is true that timeshares are a liability with very little value on the secondary market, many owners really enjoy their annual vacation and get good use out of their purchase.
The intrinsic worth of a timeshare cannot be measured in dollars and cents. If timeshare owners enjoy their properties and visit them year in and year out, they're usually quite satisfied with their ownership. However, when families are unable or unwilling to vacation at their timeshare destinations, their maintenance fees quickly go from a necessary evil to an insidious nuisance, causing them to sour on their ownership.
If you or someone you know owns a timeshare but no longer uses it on a regular basis, Newton Group Transfers can help. Their expert advisors specialize in turning a seemingly hopeless situation into a problem solved, and the company holds an
A+ rating
with the Better Business Bureau and offers a
100% Money-back Guarantee
. Call (877) 354-4321 or visit their website today (link) to experience the most trusted name in timeshare exit.
Contact
Newton Group Transfers
Gordon Newton
(877) 354-4321
www.newtongrouptransfers.com
2200 East Williams Field Road Suite 200
Gilbert, Arizona 85295

Contact