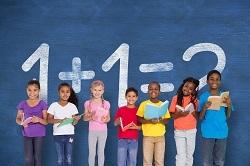 Lasalle, Québec, Canada, October 13, 2014 --(
PR.com
)-- Focused-Learning Approach Available to Students in Their Own Homes
Parents of elementary school-aged children who are struggling with mathematics now have a first-rate home study option available to them with 09xyz.info. This online math lessons website is designed specifically for Canadian and worldwide students from 1st to 4th grade. Each one has been designed after significant research by the team at 09xyz Canadian Online Math Tutoring ltd. determined that the best online math lessons engage the student while taking his or her existing skill level and reinforcing it. Next, you move ahead and expanding those skills incrementally with well-planned lessons and online tutoring instruction.
The World Wide Web has made it possible for educators to extend learning possibilities to students anywhere in the world with the freedom to study when and where it's most convenient for them. That's going to appeal to parents of school aged children, many of whom will have a full slate of existing curricular studies and other activities outside of standard school hours. Not only are 09XYZ's online math lessons available at your convenience, but they try to make it so that the online tutors are available with flexibility too. They understand the world we live in, and they work to accommodate you and your young one so that studying can be undertaken when it works best for you.
Improving mathematics skills strengthens a student's logical thought processes, deduction skills, sequencing, rationalization, and much more. There's more to discuss with how strong mathematics skills put the young student in a better position as they move to high-school and onwards into post-secondary studies and their working life. And, of course, there are certain professions that require strong mathematics skills and / or offshoots of them like algebra, calculus, trigonometry, and others. Giving students who seem to have an interest or the likelihood of following these career paths will obviously benefit from building their skills from a young age. At 09xyz Canadian Online Math Tutoring ltd., they have the expertise and knowledge of skills acquisition you will want for your young student, and they're ready to put the effectiveness of their online lessons and tutoring on display with the hopes of generating positive reviews and testimonials from satisfied parents.
Anyone who's interested in online math lessons or tutoring from 09XYZ is encouraged to visit the website and have their student try one or more of the lessons available there. If he or she enjoys it and comes to quickly have a grasp of the principle being instructed – which is what the lessons are designed to do – then it is suggested you have him or her continue and also consider working with one of their online math tutors. They have tutors that can work with you or your child no matter their level of ability, and they are happy to focus on areas where you or your child's schoolteacher has identified a need for additional study.
Visit http://09xyz.info/ and get started with fun and interactive online math studies and tutoring for your school aged children. Within a semester you'll almost certainly see improvement in their grades and competency, and don't be surprised if their enthusiasm for mathematics really grows too!