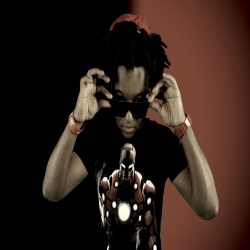 Burbank, CA, October 15, 2014 --(
PR.com
)-- As a southern native born in Nashville, TN, J.O Jetson moved with his family to different locations across the country as a child including the Midwest, Chicago, IL, St. Paul/Minneapolis, MN and Houston, TX. During those years he was influenced by and embraced many different styles of music. Through the years he played and performed various styles of music from Rap, Hip Hop, Pop and a few other styles until he found his niche.
Jetson has since performed with such well known artists as Lil Wayne, Juvinille, Rick Ross, Juelz Santana, Asher Roth, Twista, Paul Wall, Baby Bash, Snoop Dog and others. His latest single "Whirlwind" won "Song of the Year" at the Twin Cities Urban Music Awards and has been buzzing since 2012.
"Whirlwind" on Vevo
http://www.vevo.com/watch/jo-jetson/whirlwind/USA2P1336520?source=instantsearch
Radio Play
His hit single "Whirlwind" will be taking over the airwaves and is set for radio play on several upcoming radio stations Whirlwind is hot in the south in rotation on 98.7 kiss FM Alexandria LA. His physical copy can be found and purchased at Midnight records. Please visit his new official website www.jojetson.com for all upcoming events and news.
Contact:
Lisa Thomas or Audra Cheek
LRT PR
Burbank, CA.
818.302.0110 – Office
lisathomas@lrtentertainment.com
ac@lrtentertainment.com