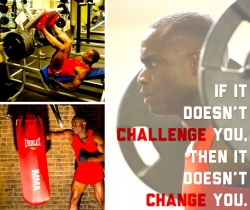 Washington, DC, October 17, 2014 --(
PR.com
)-- LEAP Foundation DC, represented by Chairman Dr. Clayton G. Lawrence, will commemorate participation in his 50th race to support charitable causes this weekend. The running of the Baltimore Marathon on October 18th will not only mark another opportunity for the foundation to support other non-profit organizations, but more specifically, will align with the foundation's goal to aid organizations seeking to promote health and wellness initiatives for a variety of causes. This weekend's race will promote support for a group very near and dear to Dr. Lawrence - veterans and active duty military members that have suffered traumatic physical injuries or extreme mental stress during time of deployment.
A decorated, veteran military physician, Dr. Lawrence has been actively involved in finding ways to provide assistance to military members and their families who have been fighting to overcome a number of obstacles. Having just completed the Army Ten-Miler in support of Hope for the Warriors on October 12th, Dr. Lawrence's run this weekend will be in support of another military-focused organization called Catch A Lift. Catch A Lift strives to promote health, wellness, and a means for rehabilitation for soldiers injured in Iraq or Afghanistan by providing them with gym memberships and/or home fitness equipment. Since it was founded in 2010, the organization has served 250 soldiers and has 500 more on the waiting list to begin their road to recovery. LEAP Foundation DC will give a $500 grant to Catch A Lift at this weekend's race to support these efforts.
As a healthcare executive and a fitness expert in the Washington D.C. community, Dr. Lawrence has dedicated his professional and personal life to health and wellness through leading by example. Not only will this weekend's marathon mark a major milestone for participating in 10K's, half marathons, and full marathons, but will add to the more than 6000 miles he's run since beginning his training as an endurance athlete in 2011. Dr. Lawrence maintains a disciplined routine when it comes to training, discipline which he credits to having been a soldier himself in the United States Army.
Lawrence stated, "I attribute my sense of duty, public service, and commitment to physical fitness to my time in the military. To have those qualities come full circle in a way that allows me to support our current military members, as well as our veterans, is truly an honor." He added, "To aid an organization like Catch A Lift, that places an emphasis on health and wellness for our nation's heroes, especially those that have suffered tremendous physical and mental adversity, is something that LEAP Foundation DC will always stand behind."
For more information on Catch A Lift and LEAP Foundation DC, please visit each of the organizations' websites at www.catchaliftfund.com and www.leapfoundationdc.org.