Hayes B, Gladstone, MD, Prominent Dermatologic Surgeon Joins California Skin Institute
Dr Hayes B. Gladstone, a nationally prominent dermatologic surgeon joins the California Skin Institute. He will be seeing patients at CSI's Mountain View office. Dr Gladstone specializes in skin cancer, mohs surgery, reconstruction, laser and cosemtic surgery.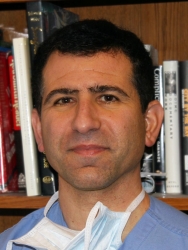 Mountain View, CA, October 20, 2014 --(
PR.com
)-- Northern California's leading dermatology and cosmetic surgery practice, California Skin Institute (CSI), announced today the addition of Hayes B. Gladstone, MD to their team of experienced dermatology and cosmetic surgery providers at their offices in Mountain View across from El Camino Hospital.
Dr. Gladstone is a Board Certified Dermatologist and fellowship-trained in Mohs surgery, reconstruction and cosmetic surgery. He is a national leader in skin cancer, Mohs surgery, reconstruction as well as many cosmetic procedures, and is one of the pioneers of performing facelifts under local anesthesia. He has taught and performed surgery around the world. He is the past President of both the San Francisco Dermatology Society and the Pacific Dermatology Association. He has one hundred publications including 30 chapters and one text on cosmetic dermatology.
Dr. Gladstone is the former Director of the Division of Dermatologic Surgery at Stanford University where he was also an Associate Professor in the Departments of Dermatology and Otolaryngology-Head and Neck Surgery. Most recently he treated patients at the Berman Gladstone Skin Institute in Palo Alto. "I am delighted to be joining the California Skin Institute which has cutting edge technology and facilities as well as being known for having an outstanding staff and providers with a commitment to providing "platinum" level care to their patients," said Dr. Gladstone.
Dr Gladstone will be seeing patients for skin cancer, Mohs surgery, lasers and cosmetic surgery at the California Skin Institute's Mountain View office. For more information, please visit
www.CAskin.com
.
Dr. Gladstone can be contacted for appointments at:
California Skin Institute – Mountain View
525 South Drive, Suite 115
Mountain View, CA 94040
Ph: 650-969-5600
California Skin Institute provides state-of-the-art dermatology, cosmetic and laser surgery, and aesthetic services to patients at their 23 locations across Northern California. The Institute is a merger of the best dermatology and aesthetics practices in Northern California and has 52 physicians in the fields of dermatology, plastic surgery, facial plastic surgery, aesthetic medicine, radiation oncology, and pathology as well as an expansive team of nurse practitioners, laser nurses, patient care coordinators, and aestheticians.
Contact
California Skin Institute
Hayes Gladstone
650-969-5600
https://californiaskininstitute.com/

Contact