Proliator Products Expands Web Presence to Amazon
Proliator Products has further expanded its' web presence onto Amazon by offering its recently trademarked product The Back Master, as well as the Lady Lumbar.

Cranford, NJ, October 21, 2014 --(
PR.com
)-- Proliator Products, LLC and emerging leader in the manufacturing and distribution of high quality back support products announcing today that is expanding its web presence of product offerings to Amazon.com. Proliator Products is now offering The Back Master® and Lady Lumbar on its Amazon.com site. Users can search and find Proliator Products listing by searching on the Proliator Products page on Amazon.com.
Proliator Products continues to emerge as a leader in quality back supports. It recently updated its own web site to expand product offerings and payment options. Proliator Products is again planning on a busy holiday season. According to the National Institutes of Health (NIH), 8 in 10 people suffer from some kind of back problem. Additionally, the Department of Labor reports that back problems and poor ergonomics cost companies a staggering $20 Billion a year. Those kind of statistics make the choice of The Back Master ® or The Lady Lumbar the ideal choice for your personal use or as a gift for the upcoming holiday season.
For more information you can contact Proliator Products, LLC at
service@proliator.com
or through the web site:
www.Proliator.com
. Contact can also be made through the company's Facebook page:
www.Facebook.com/ProliatorProducts
or You Tube Channel: www.youtube.com/watch
Contact
Proliator Products, LLC
George Ennesser
862-246-6180
www.Proliator.com
@Proliator

Contact
Multimedia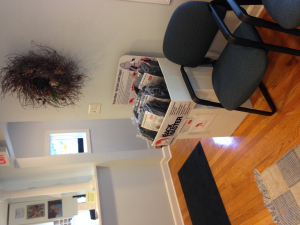 The Back Master and Lady Lumbar are fast becoming a presence in medical professional offices.