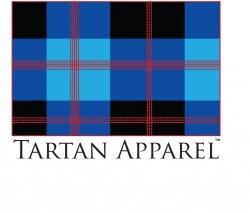 Germantown, TN, October 24, 2014 --(
PR.com
)-- Tartan Apparel is owned and operated by the Sloan family of Germantown. Tartan Apparel operates its retail ecommerce store which offers unique t-shirts which are designed by Tartan Apparel. The company ecommerce store is located at www.tartanapparel.com where customers are free to utilize secure online shopping with the most up-to-date security features. Customers have many secure payment options: Mastercard, Visa, American Express, Discover, or PayPal. The company also offers Tartan Apparel shopping apps for Android and Apple which are available at Google Play and Apple's App Store. Tartan Apparel stands by its products and offers customers a money back guarantee while offering many shipping methods which include standard, overnight, or two-day shipping options.
In addition to the Tartan Apparel branded shirts, Tartan Apparel designs and offers custom promotional apparel to local businesses, schools, churches, and other organizations. These custom designs are created to meet and exceed customer needs for quality and comfort while offer customers the same payment options and money back guarantees which Tartan Apparel customers expect.
Tartan Apparel was started by the Sloans in 2013. The company introduced and premiered its first designs at AmericasMart Atlanta in July of 2014. The company recently finished completing its website for ecommerce sales and is now open for business just in time for the holidays.
Tartan Apparel designs and prints all of its clothing in the United States. Debbie Sloan serves as creative director and is responsible for all design work. Debbie has extensive design experience and knowledge, also earned a degree in biology, so many of the designs include nature themes. The tees are designed with comfort in mind and are meant to be worn for any and all fun activities. David Sloan, who earned an MBA and has many years of business experience, is responsible for all business functions and sales.
The Tartan Apparel logo, which is unique, stems from variations of the family tartan of Scotland. Since David is an avid golfer, the company plans to expand to include golf and apparel shirts early in 2015. Tartan Apparel is fun fashion for everyday living. Consider Tartan Apparel for your future branded t-shirt needs. Follow us on Twitter @TartanApparel, on Facebook at www.facebook.com/tartanapparel, or Pinterest at www.pinterest.com/tartanapparel.