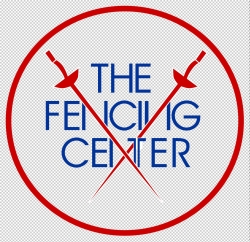 San Jose, CA, November 07, 2014 --(
PR.com
)-- San Jose's oldest and most prestigious fencing club, the Fencing Center (TFC) is quadrupling in size and moving back to First Street just south of downtown. The new location is a former furniture store's 15,400 square feet at 1290 S. First Street. Departing from its home of seventeen years at 110 Stockton Ave, San Jose, it is making a grand journey of 2.8 miles to brand new premises at 1290 South 1st Street, San Jose. The new location will allow the venerable club to expand from its 3,500 square feet facility at 110 Stockton Ave. -- home for the past 17 years — into a much larger space that accommodates full length Olympic sized fencing strips. "This is no small journey; this move allows TFC to host all three weapons every day, instead of just one weapon a day, on Olympic (full) length strips," said Sandeep Tiwari its President and Chairman.
The Fencing Center has been an illustrious and established club for the Olympic sport of fencing for over three decades. Founded to increase awareness of fencing and to make it accessible, affordable and enjoyable, the Fencing Center has produced hundreds of youth, adult and veteran fencers, competing locally, nationally and internationally. "TFC's mission is to continue the sports exposure on all levels at its new center," continued Sandeep.
Leading the big transition is head coach Mike Botenhagen, who explains, after taking over the lease of the new location, TFC's coaches, staff, and members have poured in hundreds of hours of volunteer work, and dollars to convert this former furniture store into a state of the art fencing facility, with a new suspended floor, and an upgrade of offices and changing rooms. Connie Yu, board member since the club's incorporation in 1983 says, "It has been a labor of love, and it is the spirit of TFC that has made our alumni and members so loyal."
This is one of the few three-weapon clubs, teaching Foil, Sabre and Epee with eight coaches on staff, and programs for competitive, social, and historical fencing. The Fencing Center offers programs for children, youth and adults, covering beginner, intermediate, and advanced fencing training. It also offers Team Leadership programs that are popular with companies and corporations of the Bay area.
TFC is happy to be going back to its roots and having spent their first thirteen years on First Street, where the LA Olympic fencing trials (1984) took place. The new address, reflects the continuing mission of promoting the art of fencing, and creating new Olympians for the future of this sport, right here in San Jose.
All fencers and newcomers are welcome to the new location. Come and see how fencing promotes mental fitness, body health and good sportsmanship for all ages.