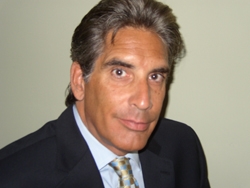 Royal Oak, MI, November 15, 2014 --(
PR.com
)-- Ford A. Grifo of Grifo & Company, PLLC will be presented with a BEST of michbusiness Award on November 18th at an event held at the International Banquet Center at the Atheneum Suites Hotel, 100 Brush St. in the heart of Detroit's vibrant downtown.
Ford A. Grifo and nearly 100 other honorees in various categories will be celebrated in grand style at the michbusiness Award's version of the Oscars, sponsored by the Michigan Business and Professional Association. Ford A. Grifo will be honored in the category of "The CPA That Adds Up". Grifo & Company, PLLC is a full-service Accounting firm based in Royal Oak, Michigan offering a broad range of services for business owners, executives and independent professionals. To learn more, call: 866-930-1650.
The event will begin at 5:30 p.m. and will feature local foods in a strolling dinner, serious networking and a gala awards ceremony held in a luxurious theatre-style auditorium followed by a dessert afterglow with the winners. Attendees will also hear from Rob McClung, director of Small and Medium Business Service at Google.
VIP tickets for the michbusiness Awards event are $150; regular tickets, $90. A six-pack of tickets is available for $495. If you are interested in attending the event, contact the MBPA at 866-321-1822.
The event is sponsored by Alchemy, Baker College, Bangkok96 Restaurant, Thai Feast, Clark Hill, TapSnap Detroit, Emagine Entertainment, Walsh College and Hitachi.
For a complete listing of all of the winners or to find out more information about the michbusiness Awards visit the michbusiness website.
About MBPA and michbusiness
michbusiness, a social media community that celebrates and promotes the success of Michigan businesses, is powered by the Michigan Business and Professional Association (MBPA).
Media Contacts: Gary Marcicano, MBPA, 586-393-8800
Grifo & Company, PLLC, 866-930-1650