Florida Voted No for Amendment 2 But Still Growing Strong with New Franchises
As the dust settles from Election Day, according to Florida franchise consultant Phillip Brouse and World Choice Franchises, the American dream is alive and well with new franchise opportunities presenting themselves in the Winter of 2014 that shouldn't be missed.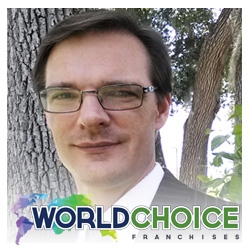 North Port, FL, December 01, 2014 --(
PR.com
)-- Is there a quicker and potentially easier way to own your own business and pursue financial independence? There certainly is, in the opinion of business expert and franchise consultant in Florida, Phillip Brouse and World Choice Franchises. Especially in Florida, where new franchise opportunities are presenting themselves daily and the Winter of 2014 is set to become a quite remarkable year.
"The prospects of owning your own business in Florida really have never been better," commented Brouse. "With the right guidance and opportunity this is fertile ground for smart, hard workers who are seeking financial independence and a new lease of life, even during uncertain economic times."
Brouse's work as a franchise consultant helps interested and qualified entrepreneurs connect with franchise opportunities that are a good fit for their own experience, lifestyle, and financial resources.
All in all he has access to over 500 franchises and businesses in 275 industry categories along with funding opportunities and programs that are needed to capitalize and finance your first or existing franchise business.
This wide range of opportunities is close to unique in the business world and certainly one of a kind in the state of Florida. Many of the franchises can even be stepped into with as low as a $20,000 investment.
Some of the important qualities pointed to by Brouse and World Choice Franchises that are helpful for someone considering buying a franchise to possess include: having real world business experience, being able to enjoy helping others succeed as much as they enjoy succeeding themselves, showing a good idea for what business works well in certain locations and being willing to learn the ins and outs of running a franchise from top to bottom.
All of the costs associated with using Brouse as a franchise consultant are free for the client and picked up in the end by the franchise company themselves. The response towards working with Brouse and his franchise consulting company, World Choice Franchises, has been remarkably positive.
Many business owners and entrepreneurs, who have worked with World Choice Franchises, recently said, that working with franchise coach Phillip Brouse find him to be very qualified and helpful as a consultant and strongly endorse him as a very good, caring and a top business and franchise consultant.
Visit them at
www.worldchoicefranchises.com
Contact
World Choice Franchises
Phillip Brouse
(941) 240-0898
www.worldchoicefranchises.com/

Contact