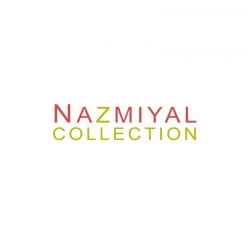 New York, NY, January 13, 2015 --(
PR.com
)-- Antique Persian Heriz Serapi and Bakshaish rugs are the perfect mix of trendy and timeless for home decorating in 2015. This year, designers are forecasting large scale patterning, bold florals, and the mixing of classic and contemporary home accents as some of the hottest interior design trends.
Antique Persian Heriz Serapi and Bakshaish rugs
are the perfect embodiment of these trends, making them a smart and stylish investment for 2015.
One of the best resolutions that will have a real and immediate impact on your lifestyle this coming year is to invest in your home. Updating your home's décor is a great way to get into a fresh new mindset for 2015. It's important when redecorating to strike a balance between contemporary trends and timeless style, making antique Persian Heriz Serapi and Bakshaish rugs a great option for 2015 home updates, because they are both on-trend and classic.
Many designers are citing large-format florals and bold patterns as the hottest 2015 interior decorating trends. With their lush floral motifs and vibrant colors, antique Persian Heriz-Serapi and Bakshaish carpets authentically embody these trends, but are also smart investments: Unlike new rugs, which begin to lose value as soon as they're purchased, antique carpets' value increases over time, making these rugs a smart and stylish option for 2015 home updates.
As Nazmiyal Collection General Manager Omri Schwartz states, "Heriz-Serapi rugs are probably the most popular oriental carpets in today's market, and with good reason: They exude a casual elegance that seamlessly integrates into and enhances both traditional and ultra-modern interiors."
In addition to their beautifully bold patterns, these rugs are made to last. Unlike newly manufactured rugs, antique Persian rugs acquire a wonderful patina over time that only enhances the look of rugs. Furthermore, these rugs are woven out of some of the most resilient wool in the world, and are hand-made to last for centuries, making them a smart and enduring choice for 2015 home updates.
The Nazmiyal Collection, with its assortment of over 100 antique Persian Bakshaish and Heriz Serapi rugs to choose from, is a great place to find the perfect antique carpet for your home project. These wonderful carpets will give your home a chic nod to contemporary trends and a lasting style to love through the years.
Nazmiyal Antique Rugs
is a respected purveyor of antique rugs and vintage carpets in New York City.