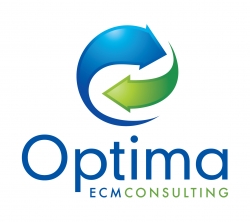 Scottsdale, AZ, January 16, 2015 --(
PR.com
)-- Optima ECM Consulting announces the addition of Paul Neel as the North America Western Region RVP for Sales. Paul Neel brings over two decades of leadership and diverse experience in alliances, sales, marketing and product management.
"Optima is very pleased to have Paul Neel joining the organization. He has a proven track record of guiding clients in establishing their ECM vision and strategy through the execution and achievement of real business results," commented Brian Lee, Optima EVP of Sales and Strategic Alliances. "With his knowledge of the OpenText and Microsoft Enterprise Content Management products, he adds immediate value to our Optima customers and prospects."
Mr. Neel joins Optima most recently from OpenText where he ran sales in the Western US as well as launched OpenText's mid-market sales division. Prior to OpenText, Mr. Neel has worked in corporate development and sales, management consulting for software, hardware and systems integrators, and in the area of business development, channel and Microsoft program and strategy.
About Optima ECM Consulting
Optima ECM Consulting is a global company centered on Enterprise Content Management strategies and business solutions for Compliance, Optimization, Revenue Enhancement and Collaboration. We ensure our clients increase productivity, improve customer service and reduce operational costs while increasing compliance levels by implementing superior solutions using the OpenText Content Suite, Microsoft Enterprise Content Management, and SAP ECM Solutions by OpenText. For more information, please visit www.optimaecm.com.
Media Contact
Michelle Gothan
Marketing Manager
mgothan@optimaexp.com
480-907-6360 x101