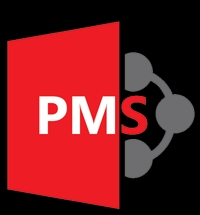 Gurgaon, India, January 17, 2015 --(
PR.com
)-- Adapt PMS Version 1.2 is launched catering the needs of the customers to have both types of authentication mechanism- windows as well as form authentication. SharePoint environment usually can have either of them. However some SharePoint environments have both the authentication mechanisms. The PMS deployed on a dual authentication SharePoint environment would work on the windows authentication seamlessly. Continuously working towards customer delight, Adapt has introduced a new feature called "Risk Management" in this release. At any point of time this feature enables you to monitor and measure the risk associated with the ongoing projects and the impact it might have on overall project execution. The Risk Management module helps in Risk Identification, Quantification and its mitigation plan. There is a calculated risk index value that helps in identifying the impact of the risk so that the criticality of the risk is known. Also within each risk the issues that already have or are impacting the project can be tracked along with its resolution.
"We understand how increasing productivity and efficiencies in the project management process leads directly to faster growth and we are totally committed towards increasing the ROI on the existing SharePoint investment by bringing in such ready made Apps for managing line of business," said Ashish Kamotra, CEO of Adapt Software India.
Private as well as Government Organizations in many countries are using SharePoint Apps provided by Adapt India such as Quiz Management, Leave & Attendance.
Management System and Intranets. These Apps are suitable for any SharePoint environment including SharePoint Online.
About Adapt Software India Pvt. Ltd.
Adapt specializes in Microsoft SharePoint and offers products & services for SharePoint and Office365 customers. These SharePoint Apps are being used by customers across the globe.
Adapt is a Gold Certified Partner to Microsoft and is an ISO 9001:2008 certified company. It has rich work experience in the field of SharePoint implementations, building web application for Logistics, Retail, Distribution, Manufacturing, IT Services, Real Estate, & Financial services.
For more information, visit:
www.adapt-india.com