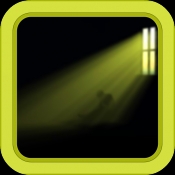 New York, NY, February 04, 2015 --(
PR.com
)-- Riyadh-based Technology Development announces the launch of Vent Up, an Android and iOS app that provides complete anonymity in cyber-engagement, and the power to post messages without revealing identities.
According to
Healthline
, depression affects more than 350 million people all over the world, which can lead to physical and debilitating diseases.
Vent Up is designed for those lonely hearts and depressed minds who have trouble finding someone they speak with and confide in. With Vent Up, they can now easily connect with strangers as strangers, so someone can find that compassionate listener without shame or embarrassment.
The philosophy behind Vent Up is that cyberspace users, who need a helping hand or another human being to listen to their concerns and tribulations, should be able to find those who are willing to lend their hand and/or their compassion.
Vent Up enables safe and secure chatting and messaging in an anonymous environment, so that users have the full freedom to engage in any discussion they want. Vent Up is a one-touch access to friends or strangers when support is needed the most.
Combining the best elements of WhatsApp and Secret, Vent Up is the "real-life social network" where users can find friends from all over the world and get support anonymously.
About Technology Development
Established 2004, Technology Development has headquarters located Riyadh (Kingdom of Saudi Arabia), branch offices in Delhi (India) and Karachi (Pakistan).
Technology Development delivers best of breed solutions at competitive cost.
Contact
Name: Rakan Khaled
Phone: +96614942289
Email: rk@technodevelopment.com