Weidlinger Hires Associate Principal James Cohen to Expand the Firm's Forensics and Investigations Practice in the Eastern U.S.
Cohen has more than 35 years' experience in structural engineering, forensic investigations, trial testimony, and advanced analysis techniques.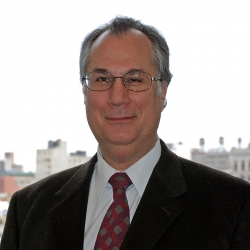 New York, NY, January 23, 2015 --(
PR.com
)-- International structural engineer Weidlinger Associates, Inc., announced the hiring of James Cohen, PE, as an associate principal/building pathology and investigations. Cohen joins Weidlinger's Applied Science & Investigations group and will be responsible for expanding the firm's forensics and investigations practice in the eastern United States.
"As we continue to strengthen Weidlinger's practice in this critical area, Jim's exceptional expertise, experience, and enthusiasm for providing cutting-edge solutions to engineering problems will be invaluable to our clients," said Weidlinger Principal and Chief Technology Officer Dr. Najib Abboud. "He will play a pivotal role in increasing the scope of building investigations, risk mitigation, and claims services we offer to both government and commercial clients."
Integral to the expansion of Weidlinger's forensics and investigations practice, Cohen will be responsible for identifying individuals and firms with an interest in potential construction claims and for maintaining a network of specialists possessing the expertise needed to respond to issues as they arise. As part of his approach to cultivating a satisfied and growing clientele, Cohen plans to provide educational opportunities to the claims community to assist in avoiding design and construction risks and, when necessary, to complement the use of outside experts and consultants.
Prior to joining Weidlinger, Cohen was an associate principal in the New York regional office of Arup, where he was responsible for coordinating the company's North American activities in expert services, focusing on engineering investigations and solutions to problems in the built environment. With more than 35 years as a licensed Professional Engineer, Cohen is experienced in a wide range of engineering disciplines, including failure analysis, natural hazard mitigation and response, dynamics, advanced analysis techniques, and instrumentation. He has participated in leak mitigation, demolition, preparation of codes and standards for wind and other loads; vibration and fatigue testing of major structures; cable design; blast analysis; design, analysis, and inspection of existing facilities; and dynamic and impact analysis.
Cohen has provided expert witness testimony and performed structural, collapse, and engineering investigations. He is an active member of numerous professional committees, and a former adjunct professor at Manhattan College, where he taught a graduate course in forensic engineering. Cohen holds a BS in civil engineering from Cornell University and an MS in concrete structures from Imperial College of Science and Technology, London.
Weidlinger Associates, Inc., is a structural engineering firm that designs and rehabilitates buildings, bridges, and infrastructure and provides special services in applied science, forensics, and physical security. The firm, which employs about 275 full-time staff, celebrated its 65th year in 2014. It is recognized worldwide for its innovative and practical design solutions and for its long-term commitment to advancing the state of the art in engineering. Headquartered in New York City, the firm has branch offices in the United States and the United Kingdom. For more information, please see www.wai.com.
Contact
Weidlinger Associates, Inc.
Jaime Strohmenger, LAK Public Relations, Inc.
212-575-4545
www.weidlinger.com
Mollie Fullington, mfullington@lakpr.com

Contact