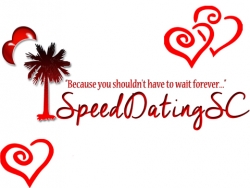 Columbia, SC, January 29, 2015 --(
PR.com
)-- The ultimate edge that SpeedDatingSC has over their competitors is that they have the ability to create breathtaking opportunities in a variety of venues and atmospheres at the same time allowing their clients to meet singles in just a matter of minutes. SpeedDatingSC will also assure their valued clients that they can easily meet various men and women who are single as well as experience different hot spots across the Columbia and her surrounding cities. Aside from this, the launch party of SpeedDatingSC will be on February 5, 2015.
The company is recognized as the only Speed Dating Company in Columbia, SC however they are targeting the entire Palmetto State. For those individuals who want to meet single men and women, SpeedDatingSC is the ultimate solution to the problem. They want to encourage everyone to join them for free and increase their chances to meet different ranges of people that will fit with their preferences, backgrounds and interests.
SpeedDatingSC is creatively developed, designed and intended for those people who are looking for single individuals who are also willing to build long lasting relationship. With the existence and help of SpeedDatingSC, interested individuals can be sure that they will easily meet their match in no time. The new SpeedDatingSC service of Speed Dating will greatly help individuals in searching for their ultimate match without encountering any difficulties and hassles.
Aside from this, they are also inviting everyone to attend their launch party on February 5 to gather additional details and information about their speed dating service. They want to recruit a huge number of single individuals who want to explore the real world of speed dating. With SpeedDatingSC, individuals are assured that they will perfectly meet their dreamed match in the least possible time.
To learn more, please check out http://www.speeddatingsc.com. For inquiries, please contact them at +1 803 386 7160+1 803 386 7160 or send an email at info@speeddatingsc.com.