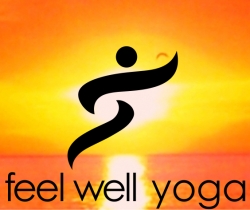 Sarasota, FL, January 30, 2015 --(
PR.com
)-- Tamera Nielsen Abbott, Sarasota's Fusion Yoga and Wellness Coach at Feel Well Yoga will be exhibiting her custom approach to wellness and holding a drawing to give away one Private Fusion Yoga Fitness Session at Sarasota Racquet Club's first Fitness Fair this Saturday, January 31, 2015 from 10 a.m. to 12 p.m.
In addition to holding a drawing to give away a complimentary 1.5 hour customized one-on-one Fusion Yoga Fitness Session, Nielsen will also discuss how anyone, anytime, anywhere can instantly feel better, despite any challenge. Her custom approach to wellness and exercise has garnered her client's notable results, regardless of fitness level and challenges, and she will demonstrate this Saturday at Sarasota Racquet Club's first Fitness Fair.
Sarasota Racquet Club is operating under new management, and this Saturday's Fitness Fair is led by its Membership and Program Director, Kursten Bates. The Fitness Fair is open to members and guests, as well as exhibitor's guests. It will feature a blood drive, health screenings, seminars, as well as Feel Well Yoga's owner, Tamera Nielsen Abbott who will discuss how she can help any person – active, inactive, or living with physical challenges and chronic health conditions – feel better instantly.
"I am thrilled to be part of Sarasota Racquet Club's first Fitness Fair, and even more excited to share how I can help anyone, regardless of any challenge, feel better through techniques that can be used standing, lying down, or sitting," says Nielsen. "Infusing individuals with this empowering knowledge can help improve their wellbeing from the inside out."
In her private sessions, Nielsen complements the physical benefits of yoga and other exercises by teaching participants how to better manage - and prepare for - trauma, be it something as familiar as a cold or a more severe, life-altering challenge.
"I've been in pain with Fibromyalgia for many years, and I feel better for days after working with Tamera! She is so knowledgeable, and she makes it fun!" says Mary L., a client of Nielsen's.
Nielsen's private coaching is for anyone who wants to improve their well-being, and is especially helpful to those living with chronic pain/disease, arthritis, joint challenges, fibromyalgia, lupus, as well as those recovering from illness or surgery and individuals using Assisted Walking Devices (wheelchairs, walkers, crutches, prosthetics).
"That one pose is worth the price of admission! Plus I won my golf tournament!" says Dave J., a client of Nielsen's.
In an uplifting, nurturing, empathetic environment, Nielsen leads her clients through exercises, poses, breathing techniques, and mental preparedness training that can be used anywhere, anytime to promote overall wellness.
About Tamera Nielsen
Nielsen is the only Fusion Yoga and Wellness Coach in Sarasota bringing over 35 collective years' experience in Yoga, Thai Vinyasa, Weight and Cardio Training, Dance, Cycling, Skating, Hiking, Swimming, Tennis, and debilitation, including being virtually bed-ridden for two years, using wheelchairs, and surviving near death experiences. Nielsen shares the benefits of this hard-won knowledge to help others feel well, despite any challenge. She is also the co-owner of Casey Key Concierge, providing property and lifestyle management services such as caregiving, in-home wellness coaching, meal preparation, and more to the Casey Key area, including Nokomis, Osprey, Venice, and South Sarasota. Nielsen is an Author, Wellness Workshop Leader, Fundraiser, and Strategic Marketing Professional for companies and causes she believes in. She has been published in Entrepreneur, Gannett, Massage, Lansing Business Monthly, among many others. Her books on encouragement can be found on Amazon.
For further information, rates, reservations, workshops, books on encouragement, and Casey Key Concierge, contact Tamera Nielsen at 941.894.2898 or tameranielsen@gmail.com or www.FeelWellYoga.com or CaseyKeyConcierge.com