The Axcess Group Partners with Parham & Associates for Market Development
Branding Leaders Launch Collaboration to Advance the U.S. Broadcast Television & Cable Industry's Advertising Opportunity.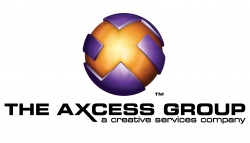 Dallas, TX, February 16, 2015 --(
PR.com
)-- In an effort to extend their reach into new broadcast television and cable markets in the United States, two well-established companies have formed a powerful alliance to offer their vast amount of advertising and branding experience through their services.
This partnership brings together two of the foremost members of the broadcast world in Otis Conner, President and CEO of The Axcess Group and Buff Parham, founder and CEO of Parham & Associates. Through their leadership, both companies have enabled media outlets to help local advertisers reach a higher level of branding success while generating millions of dollars in revenue.
"Buff's deep well of experience and industry relationships can only help our firm continue to grow in the coming years. We view this as an important step forward," stated Mr. Conner. Along with COO and Senior VP of Marketing, John Druien, Axcess plans to extend their service offerings of music-driven advertising campaigns with top-level video production to even more television markets. Mr. Druien's experience encompasses more than 25 years of with multiple media companies to develop and implement effective sales strategies that make efficient use of various delivery platforms and maximize return on investment.
Working out of their New York-based offices, Buff Parham and his team, who specialize in developing sales programs for media, are equally energized about this new relationship. "I am delighted and excited to take on this assignment and work with an enterprise that has generated innumerable successful campaigns for local TV advertisers across the country for the last 30 years," commented Mr. Parham.
About The Axcess Group
The Axcess Group is one of the oldest and largest creative services and commercial production companies operating in the United States today. Combining both film and music, the creative team at Axcess is recognized as having produced music-driven campaigns for national advertisers such as McDonald's, Ford, Pepsi, General Electric, ATT, plus thousands of other regional and local business. Working out of their 20,000 square foot production facility, The Axcess Group continues to be a major player in the broadcast industry.
About Parham & Associates
Parham & Associates is led by founder Buff Parham, a widely recognized thought leader in the media sales and sales management field. With 35 years of sales experience, Buff has worked at Univision, Fox, Belo, ABC and CBS. He started in the mailroom at CBS, but swiftly moved up the ranks and on to selling locally at powerhouse KABC in Los Angeles and nationally for ABC spot sales in San Francisco, Chicago and New York. Buff then continued on to spend almost 12 years with Univision, first as General Sales Manager at KUVN/KSTR in Dallas, and then 5 years in New York as Senior VP of Sales.
Media Contact:
John Druien
jdruien@theaxcessgroup.com
4801 Spring Valley Rd., Suite 105
Dallas, TX 75244
Ph: 800-766-2033
Contact
The Axcess Group
John Druien
800-766-2033
www.theaxcessgroup.com

Contact
Multimedia
Branding Leaders Launch Collaboration to Advance the U.S. Broadcast Television & Cable Industry's Advertising Opportunity