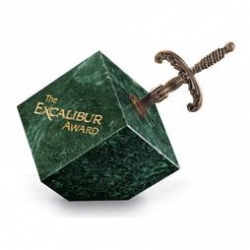 Bellevue, WA, February 21, 2015 --(
PR.com
)-- Storytellers Campfire Radio Show, World Literacy and Educational Program, in September of 2014; Hosted a Live Broadcast Event, Announcing One-Hundred-and-Four Nominees for Awards which would be presented in 2015 in ten Award Categories. The overall Categories included, Fiction, Non-Fiction, Pre-Teen, Teen, Young Adult Books, Children's Books, Cultural Education Books, Poetry, Research work resulting in a Literary work, Articles, Journalist, Publishers, Illustrators, Writers, Storytellers, Campfire Musicians, and Professionals in fields of expertise. After the Announcements of the Nominees the public would have several months to Vote on the Nominees which deadline was January 30, 2015. Now the Votes are tallied and the Finalist have been selected.
The Category Awards are for Authors, Storytellers, Musicians, Poets, Researchers, Illustrators, Writers, and Publishers. Publishers such as Amazon, Harper Collins, Tate Publishing, Indie Bound, Yankee Publishing, Dream Big Press, Chelshire Publishing, Create Space, Bluewater Productions, Author House, The Watchtower and Tract Society, Robert Rose Books, Spry Publishing, Time Magazine and Sports Illustrated are all Nominated Publishers for a Literary work which is under Nomination of a Published Author or Literary work. You can see the Nomination List on www.storytellerscampfire.org website by visiting the Marble Award page.
The Marble Diamond Award is for Adult Non-Fiction, Marble Excalibur is for Fiction, Marble Voyager Award is for Pre-Teen, Teen, and Young Adult. The Marble Column Award is for Children and Educational Books, the Marble Gold Rhombus Award is for Research Work or Article resulting in a Literary work. The Marble Bristol Book Ends Award is for Publishers of an Honored Literary work. The Marble Obelisk Award is for Poetry, the Marble Pyramid Award is for Campfire Musicians and the Marble View Award is for Storytellers. In addition, to these Categorically selected awards, Storytellers Campfire surprised their world listeners and announced this past Sunday, there are another twelve Awards which will be given out to the Top 5 Best Shows with Guest since 2010 -2014 and the Top 5 Best Non-Guest Shows since 2010-2014; and two additional Awards will be presented as part of the evenings long list of surprises.
The Winners were not previously notified and everyone will hear the finalist at the same time on the Live Broadcast on Sunday, February, 22, 2015 at 8:00 PM Pacific Time.
The Live Broadcast can be heard around the World, by tuning in at www.blogtalkradio.com/storytellers-campfire; iTunes, and partnering radio and broadcasting stations. There are links on Storytellers Campfire Official website at storytellerscampfire.org for mobile apps and internet radio broadcast. The partnering International Radio Stations will re-broadcast the program on Monday, February 23, 2015 and links to the program is available on the website.
The Studio Line will be open to listen by phone by dialing 310-982-4134. Storytellers Campfire is asking that phone listeners allow the Host Lines to stay open for the Marble Award Winners. (Please do not request to Speak to the Host prompt unless you are a Marble Award Winner.)
The Marble Award Recipients will be calling in to comment on their Awards after all Awards have been presented.
Storytellers Campfire is joined by 98 countries around the world who share a passion for reading, learning, culture, history and education and is quite entertaining as well. Their shows air on Sundays, Wednesdays and Fridays at 8:00 Pm Pacific Time. You can learn more about their program at storytellerscampfire.org.