Fantasy Author Celebrates Women's History Month by Shining Light on The Ministry of Ungentlemanly Warfare
If Marvel's Agent Peggy Carter were real, she'd be an operative of the Ministry of Ungentlemanly Warfare, an organization of female spies who sabotaged the Nazis and helped pave the way for D-Day. Author Alesha Escobar is sharing their story during Women's History Month and offering discounted ebook copies of the Amazon bestselling Gray Tower Trilogy, a fantasy series centered on a wizardly female spy.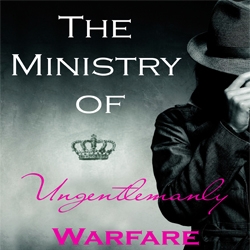 Los Angeles, CA, March 02, 2015 --(
PR.com
)-- There was once over a dozen real life Agent Carters among us, parachuting into Nazi-occupied France under the cover of night, sabotaging railroads alongside resistance fighters, and keeping the path clear for the famous D-Day landings.
And for Women's History Month (March) 2015, author Alesha Escobar is sharing their stories and celebrating their achievements.
"The Gray Tower Trilogy may be a fantasy series, but it's heavily influenced by a group of women who made real history," Escobar said.
Escobar is dedicating a series of posts at her blog to the women of the Special Operation Executive (SOE), the official name of the Ministry. She says she hopes to create a greater awareness of their accomplishments, while also being entertaining and informative. "While most of us can recall basic facts from our high school lessons on World War II, very few have heard of the women of the Special Operations Executive (SOE)," Escobar said. "British intelligence employed these female spies during a tumultuous time, and these women, ranging from an Indian princess to a flirtatious socialite, did very dangerous work."
Escobar is offering the first book of her trilogy, "The Tower's Alchemist," for free at Amazon, and the second and third books at a special discount. The Gray Tower Trilogy follows the adventures of fictional SOE spy, Isabella George, whose skills not only include hand-to-hand combat and infiltration, but the magical discipline of alchemy.
In this story's alternate WWII, the occult really does work in the Nazis' favor, and the Allies scramble to snatch up wizards trained by the Gray Tower to help counter warlocks' dangerous spells and bizarre creatures cutting down Ally troops. However, Isabella is tired and jaded, especially as friends disappear and are never heard from again. She embarks on what she hopes to be her final mission, which turns out to be her deadliest.
Alesha Escobar, a native of Los Angeles, CA, writes fantasy books and blogs weekly at her site, "Fantasy, Mash-ups & Mayhem." Her fantasy series, The Gray Tower Trilogy, is published by Creative Alchemy, Inc. and has been on the Amazon Top 100 Bestsellers list for Historical Fantasy and Mash-ups.
"The Tower's Alchemist" (Book 1) is currently free to
download at Amazon.com
.
Contact
Creative Alchemy, Inc.
Lili Perry
909-702-0302
http://www.thecreativealchemy.com
Alesha Escobar can be reached at aleshaescobar3@gmail.com

Contact
Multimedia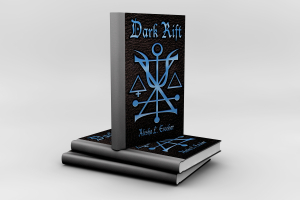 Dark Rift, the second book of the Gray Tower Trilogy (as well as #3 Circadian Circle), can be downloaded at a special discount price of 0.99¢ at Amazon.