HOUCED, a New Real Estate Tech Product That Aims to Accelerate Realtor Sales
New Mobile App Aims to Accelerate Realtor Sales; Uses Data Analytics to Build and Convert Leads into Sales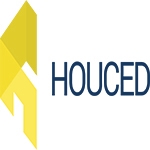 Washington, DC, March 11, 2015 --(
PR.com
)-- EA3 Solutions™, a mobile and cloud solutions technology company, today announced plans to release HOUCED™, its new mobile and data analytics sales app designed to streamline the sales process for Realtors serving the residential real estate market.
Harnessing data analytics, the app gives Realtors new insights to find, convert and close on leads.
"Our goal is to empower Realtors by giving them an in-depth understanding of their leads and clients even before they meet in person," said AJ Faraj, Co-Founder of EA3 Solutions. "By doing so, HOUCED will help our clients increase their sales and generate more leads in today's competitive market."
Realtors will be able to share the custom mobile app with their clients and prospective clients free of charge. "HOUCED will enable Realtors to know their clients' needs and preferences better, enabling a more effective, efficient and faster sales process," said AJ. "At the same time the customized app will help Realtors strengthen their brand and grow their business."
EA3 Solutions is expected to release HOUCED to the D.C., Maryland and Northern Virginia (DMV) real estate market in late March.
"We expect to roll out HOUCED to other markets across the country later this year," said AJ. "We're looking to build strategic relationships with Major Listing Services across various states where we see high demand for our solution."
For more information, please visit (
www.houced.com
), follow us on Twitter (
https://twitter.com/HOUCED
), find us on Facebook (https://www.facebook.com/houced) and connect with us on LinkedIn (https://www.linkedin.com/company/ea3-solutions).
About AE3 Solutions: EA3 Solutions is an innovative consulting firm that provides leading edge technology management and consulting services to government and commercial clients to drive efficiency, performance and profits (www.ea3solutions.com).
Contact:
Mitali Bellamkonda
703-229-0418
mitalib@ea3solutions.com
Contact
EA3 Solutions
Mitali Bellamkonda
703-229-0418
www.ea3solutions.com

Contact