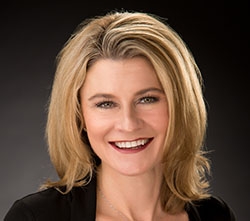 Denver, CO, March 24, 2015 --(
PR.com
)--
Matrix Marketing Group
, LLC, a performance-based marketing agency, has announced Lesa Bannon to the leadership team. Based out of Denver, Lesa handles new business development and expansion of the nationwide reach of Vermont-based, Matrix Marketing Group.
"We are excited to have Lesa join our company. She brings a unique combination of business acumen, sales, and marketing experience from a variety of industries," said George Schildge, CEO at Matrix Marketing Group. "We continue to grow our presence in Denver, Colorado, because of the continued demand."
Schildge continued, "Lesa brings more than 20 years of experience with channel development and marketing and advertising technology. For the past 8 years, Lesa served as Co-founder of Accelerated Media, an advanced advertising and software development firm. At Accelerated Media, Lesa led sales efforts and the development of a new media advertising platform, the Companion Ad Network. Prior to Accelerated Media, Lesa was Vice President of Marketing and Communications at Robinson Brick Company, where she helped increased net income by 74 percent. She was also instrumental in positioning the company for sale. Her ability to build business as well as her enthusiasm make her a great fit for Matrix Marketing Group - whose focus is on providing clients with the marketing services needed to increase revenue."
"I was interested in Matrix Marketing Group because of its emphasis on technology and providing measurable, performance-based results to clients," said Lesa Bannon, Director of Business Development at Matrix Marketing Group. Bannon added, "The subscription-based model allows clients to outsource or supplement their marketing functions with predictability. Plus it's flexible and clients can get the customized services they urgently need to grow their revenue."
As Director of Business Development, Lesa will report directly to CEO, George Schildge.
About Matrix Marketing Group, LLC: Founded in 2002, Matrix Marketing Group creates a connected customer experience with a predictable return on investment for its clients. Matrix Marketing Group is a performance-driven marketing agency that uses cross-functional talent, advanced marketing technology, and inbound marketing to drive business performance for small and mid-sized businesses. Clients include New Belgium Brewing, Wacom, I2M, Centerstone Technologies, 3T Systems, Statera, Performensation, SkillBites, Compushooters, and Core Capital Group.