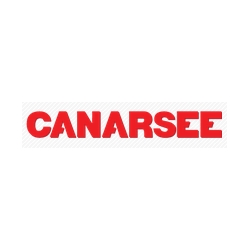 New York, NY, April 01, 2015 --(
PR.com
)-- Two online plumbing and heating supply companies are announcing a merger of their operations to better serve customers.
Delaware-based PexMall and Canarsee in New York will combine their enterprises to form one streamlined plumbing, heating and HVAC online storefront with a specialty in offering PEX tubing supplies. With the merger, the PexMall-Canarsee online store will diversify its product line by including radiators, toilets, plumbing fixtures, heaters and more.
"We are thrilled to bring together these two powerful online vendors of products for plumbing, heating and HVAC systems," said NAME, spokesperson for PexMall. "The merger will allow us to offer one superstore with a wider range of products competitively priced for our customers."
In addition to expanding and diversifying, the merged online stores will offer an even wider array of PEX tubing products.
PEX, or cross-linked polyethylene, is a type of tubing ideal for pipework, hydronic radiant heating and cooling systems, insulation for high tension electrical cables and more. It is an alternative to PVC, CPVC and copper tubing preferred for its flexibility, ability to directly route pipes, greater water pressure at fixtures, lower cost, reliability, long lifespan, limited fire risk and easy installation. Pex is suitable for hot and cold pipes, can easily be insulated and is less likely to burst from freezing. It does not corrode like other tubing materials.
"Only superior quality PEX pipe can effectively serve simple as well as rigorous plumbing applications optimally," said Shawn, spokesperson for Canarsee. "No matter what the application, if efficiency and high performance are desired, PEX pipes are what folks need. With our new partnership with PexMall, our store will offer the widest and best-priced selection of PEX materials available anywhere online."
About PexMall
PexMall is an online vendor of PEX tubing and manifolds as well as valves and fittings. The team at PexMall consists of experts in plumbing and radiant floor heating. They stock a huge range of PEX supplies, including popular PEX types such as Oxygen Barrier, Non-Barrier and PEX-AL PEX pipe. Their main line of products also includes electric floor heating supplies, ball valves, crimp tools, pipe cutters and installation accessories.
About Canarsee
Based in Brooklyn, New York, Canarsee is a new company that offers goods to the plumbing, heating, HVAC, electrical and water treatment industries, providing a wide range of goods and supplies. The company offers competitive prices on efficient and long-lasting PEX piping and PEX plumbing systems. For more information about Canarsee and to view products, go to
http://www.canarsee.com