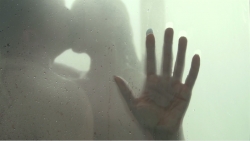 Brooklyn, NY, April 21, 2015 --(
PR.com
)-- O'actually, the new online platform promoting fun, playful and sophisticated adult entertainment, launches their inaugural online festival, an opportunity for film-makers, artists and writers to win cash prizes for creating new, innovative, sexually stimulating work celebrating women's sexual pleasure. The festival is blazing a trail for those who create - and crave - quality adult content and who yearn to be a part of impactful change for women and the world.
O'actually believes that women's sexual pleasure betters the world and is seeking out artists who share their desire to show what equality looks like in the bedroom (or anywhere else hot, a bar, treehouse, cave, kitchen, spaceship, office, tent, open fields, teepee, your boss' house, alleyways, etc.). Founder Kit Murray Maloney elaborates, "It's time to showcase the power and beauty of female sexual pleasure to stretch the boundaries of adult entertainment – flip the tables and focus on what turns women on. O'actually wants to give women what guys have had for years, content focused on exploring and embodying their fantasies."
The O'actually festival is welcoming submissions of sexual stimulating literature, visual art, and film from May 1, 2015 - June 30th, 2015. Work will be judged by top industry professionals and there will also be audience choice awards. The festival has four categories: teaser films (under 5 min), short film (between 5-30 min), visual art (images, sketches, photographs, sculpture, fashion, etc.), and literature. Among other prizes and perks, eight cash prizes of up to $1000 can be won!
http://oactually.com/festival
About O'actually
Founded in 2014, O'actually is a web-based platform celebrating women's sexual pleasure through a curated selection of adult content, stimulating products, and informative sexperts.
O'actually's mission is to stimulate, inspire, and grow the movement for women's sexual satisfaction around the country and the world. Visit www.oactually.com to learn more about the multi-media festival and about their June Pleasure Pledge enouraging women to commit to daily orgasms. Follow us on Twitter @Oactually, Instagram [http://instagram.com/oactually], and like us on Facebook [http://facebook.com/pagesoactually], #LoveWhatFeelsGood.
O'actually has recently received national media attention including coverage in Fast Company, Marie Claire and CNBC.
About Founder, Kit Murray Maloney
O'actually was founded by Boston native Kit Murray Maloney as a female alternative to mainstream adult entertainment. Following her Masters in Gender and Social Policy from the London School of Economics, she committed to channeling her passion for gender equity into a celebration of women's sexual pleasure. With the aid of angel investors, she launched O'actually to promote creative content celebrating female sexual pleasure.
Later this year she will give a TED Talk on releasing the taboo surrounding female self pleasure and re-imagining the landscape of adult entertainment.
Check out more information at http://www.oactually.com/festival. Please direct all festival-related inquiries to liz@oactually.com and any questions regarding the company, its mission or interview requests should be addressed to kit@oactually.com