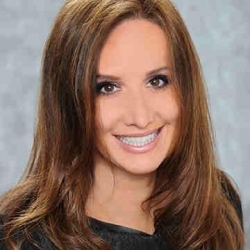 Bellmore, NY, April 24, 2015 --(
PR.com
)-- The Lupus Alliance of LIQ located in Bellmore, New York, serving the lupus community in Nassau, Suffolk and Queens since 1955, has announced the selection of Patricia D'Accolti as its new Executive Director. D'Accolti filled the vacancy in March of 2015. The selection was made after an extensive Tri-State area search and selection process, during which D'Accolti served as Founder and Executive Director of Children's Sport connection in Garden City.
"We are very pleased to announce this appointment," reported Patrick Geraghty, President of the Board of Directors at the Lupus Alliance of LIQ. "Patricia will bring leadership and creativity to the agency's programs and a deep sense of commitment to the Long Island/Queens lupus community. She has served nonprofits at all program, fundraising, executive and leadership levels and has a breadth of perspective and experience."
A respected professional and leader on Long Island, in her role as Executive Director of Children's Sport Connection, Patricia utilized her leadership ability to recruit many prominent members of the Long Island business community as well as influential members of the Long Island media and elected officials to further CSC's worthy goals. Prior to founding CSC, she was fortunate to experience success as the Vice President and Co-Owner of a family business for the than 15 years. During that time, Patricia volunteered much of her free time to serve as an independent child advocate.
Patricia is a graduate from the School of Psychology at LIU CW Post, where she served as a Board member of the Alumni Association for seven years. She also holds a certificate from Molloy College for completion in coursework in related areas. Patricia has been honored to have been invited to speak at the C.W. Post Women of Achievement Dinner as their keynote speaker. She has also lectured at Nassau and Suffolk Community Colleges, Nassau County Supreme Courthouse, Nassau County District Attorney's office, the Suffolk County bar Association, to name a few.
Patricia has received a certificate of appreciation from the office of the Nassau County District Attorney, Kathleen Rice, for partnering with the Project Safe Neighborhood team. She also created a program called, "Giving to Learn" utilized by Nassau County executive and District Attorney's office. The program teaches young athletes and students professional skills and enhances character building traits through utilizing community service programs. She has received merit citations for her service from Nassau County Executive Tom Suozzi and Ed Mangano, Town Supervisors Kate Murray, John Venditto and Jon Kaiman and has received numerous acknowledgments including Community Champion by Newsday, One of Fortune 52's Women of Achievement and inducted into the Long Island volunteer Hall of Fame. Most recently she was honored by ACLD, the recipient of a Humanitarian award for her work with the health agency.
"The Lupus Alliance of LIQ plays a vital role in providing support and advocacy for those whose lives are touched by lupus. It is the only agency devoted to assisting this population`s needs in the Nassau, Suffolk and Queens area," said D'Accolti. "I am dedicated to working along with the Board of Directors, the LIQ staff and community members to improve the quality of life of those affected by this chronic disease."
The Lupus Alliance of LIQ is a 501 (c) (3) nonprofit organization whose mission is to improve the lives of those living with lupus through awareness, education, support services and research.