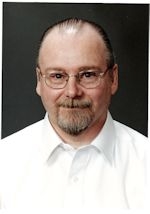 Lake Hiawatha, NJ, April 29, 2015 --(
PR.com
)-- About Harold J. Courtright
Harold J. Courtright is President of Literary Art Publishers. He is also the Author of "Arbalest, Legend of the Horn", "Blood, Sweat and Terror", "The Familiar", and "Soaring Eagle, Spirit of the Wind." He began writing while still in high school. He states "the stories were linear, overly simplified, and frankly, boring." Nevertheless, this humble beginning sparked what would later develop into a lifelong ambition. At the time his real interest was electronics. After graduating from DeVry Technical Institute in 1971, he landed a job in computer maintenance. His second and third jobs were troubleshooting and repairing monorail trains and light rail vehicles. Though his background and training is technical in nature, the creative ember refused to go out. He continued to perfect his writing until his first book was ready for publication. Though all his reviews were positive, agents and publishers were not convinced. The rejections piled up. The spark begun years before was burning brighter. He had labored too long and hard to just give up. Determined not to be outdone and cast aside, he decided to self-publish. Literary Art Publishers was formed. Over the years, he has become adept at technical writing and, more recently, involved with a ghostwriting project. Interesting projects all, but his real love is fiction. At Literary Art Publishers, he strives to create original stories and characters through a narrative that is inspirational.
About Strathmore's Who's Who
Strathmore's Who's Who publishes an annual two thousand page hard cover biographical registry, honoring successful individuals in the fields of Business, the Arts and Sciences, Law, Engineering and Government. Based on one's position and lifetime of accomplishments, we honor professional men and women in all academic areas and professions. Inclusion is limited to individuals who have demonstrated leadership and achievement in their occupation, industry or profession.