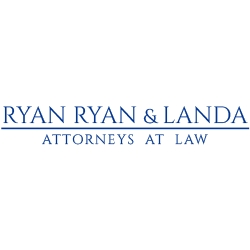 Chicago, IL, May 20, 2015 --(
PR.com
)-- Preeminent personal injury attorneys at Ryan, Ryan & Landa are expanding their practice to include police litigation. As law enforcement practices are coming under heightened scrutiny nationwide, the use of excessive force and other misconduct are being revealed. Illinois is not immune to these cases, and the experienced attorneys at Ryan, Ryan & Landa have the expertise to successfully represent anyone injured by police.
The firm is currently representing a client in a lawsuit against the City of Chicago regarding a recent motor vehicle collision involving law enforcement. On April 6, 2015, on the south side of Chicago, a police car was allegedly speeding the wrong way on a one-way street without any lights or sirens. The police car struck another vehicle in which a minor was a passenger. Ryan, Ryan & Landa will aggressively seek compensation for the serious injuries suffered in this collision with a police car.
Personal injuries, civil rights violations and emotional distress are all possible in interactions with law enforcement when there is an abuse of power. Ryan, Ryan & Landa is now accepting cases involving police misconduct and brutality.
About Ryan, Ryan & Landa
Ryan, Ryan & Landa has been successfully representing victims of catastrophic injuries and wrongful death throughout Illinois for more than 30 years. The firm has won multi-million dollar recoveries in many cases, including those involving medical malpractice and motor vehicle accidents. Ryan, Ryan & Landa has offices in Chicago, Schaumburg and Waukegan, Illinois and can be reached at (847) 416-1989 or online at
http://ryanryanlanda.com
.