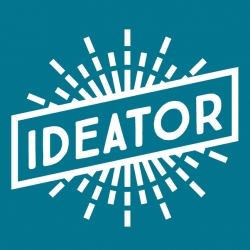 San Diego, CA, May 22, 2015 --(
PR.com
)--
Ideator
, a company dedicated to nurturing global innovation and entrepreneurship, announces its support of and involvement in San Diego Startup Week 2015. San Diego was named by Forbes "The Best Place To Launch A Startup In 2014." San Diego Startup Week brings together the top entrepreneurs for innovation and creativity for a week of scheduled events, panels, and competition to showcase leading innovators. The week long affair will feature a full schedule of events from June 14, 2015-June 20, 2015.
Participants in the event include local entrepreneurs featuring their talents in Software as a Service, consumer internet, mobile tech, hardware, and defense tech. Throughout the week, regional and national investors, advisors, and high-profile political and community members will come together to contribute and support San Diego's diverse startup business community.
The varied schedule of events will offer educational tracks to match entrepreneurs with the tools and skills needed to build and maintain a thriving startup. This year's Startup Week will include an Idea Track to educate those interested in turning an idea into a business, a Development Track to leverage local resources to build a product, and a Seed Track to prove traction and prepare for seed financing. In addition, the Scale Track will help startups through the growth phase; while there will also be a number of social events to network among local entrepreneurs.
The full schedule of events kicks off with a Festival and Launch Party on June 14, 2015 at 3:00 pm. The opening event is followed by business resources, founders panels, meet and greets, and an
Idea Competition
hosted by Ideator with cash prizes. Participants will see live demonstrations and learn important marketing and sales information as well. After the Closing Event on Friday, June 19, there will be a panel discussion on Finding a Startup Job, in support of San Diego's growing startup job market.
As the week encourages entrepreneurs to take the next step to turn their great idea into a startup, Ideator invites all attendees to participate in its Idea Competition. Ideator will choose the top five ideas and those participants will have a chance to present in front of a high profile panel and compete to win $1,000.
Ideator encourages entrepreneurs and anyone interested in learning about startups to attend San Diego Startup Week to share ideas and learn important information for turning the next great idea into a business. Bring your idea to life with the Ideator community at San Diego Startup Week.
About Ideator
Ideator is a global business incubation platform to help people share an idea, build a team, and launch a business. With a mission to foster global innovation and entrepreneurship, Ideator makes the path to entrepreneurship easier, while making a difference in the community through charitable giving and community building.