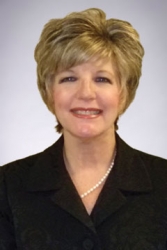 Atlanta, GA, May 22, 2015 --(
PR.com
)-- Private Bank of Buckhead, which includes Private Bank of Decatur and PrivatePlus Mortgage, has added Karen E. Neely, SHRM-CP, as Senior Vice President and Human Resources Director. Neely is the bank's first full-time HR professional; since its inception in late 2006, it has grown from nine employees to more than 80.
"Karen brings extensive HR experience in community banking and mortgage lending to the role, so she is truly hitting the ground running," says Terry Freeman, the bank's Chief Operating Officer and CFO, "and that's especially important during a period of unprecedented growth."
She previously worked as a human resources consultant, and as head of HR at Habersham Bancorp and a mortgage company.
"I love being an HR professional, and especially enjoy watching bank and mortgage associates grow in their profession while meeting the needs of their clients," Neely says. "It's gratifying to see my fellow team members provide excellent client service and to in some small way be part of their winning formula. Paramount to that, I believe, is approaching every day with a positive attitude."
Away from the bank she volunteers with the Georgia Air and Army National Guard, having served the Family Readiness Group as Treasurer, is a field representative for Employer Support of the Guard and Reserve and is an area director and board member with the Indian Hills Civic Association and serves as a Stephen Minister at Mt. Bethel United Methodist Church.
She is a self-professed college football fanatic ("Go Dawgs!"), a classic car enthusiast, and enjoys attending PGA golf tournaments, reading, hiking and traveling. Karen and her husband – who have five young adult children between them – reside in Marietta.
Private Bank of Buckhead brings a private banking approach to all clients across all functions of the bank. The bank – now in its ninth year – is designated a Preferred Lender by the U.S. Small Business Administration, and includes a dedicated mortgage solutions unit, PrivatePlus Mortgage. Private Bank of Buckhead is located in Piedmont Center (Building Three). Private Bank of Decatur is located at 150 East Ponce de Leon Avenue in Decatur, at the corner of Ponce and Church Street. The mortgage division is represented in both Buckhead and Decatur, and does business nationally.