Launch of The Judge Jerky Gun by Online Beef Jerky Store, JerkySpot.com
Beef jerky brand and retailer JerkySpot, now has a more durable tool for jerky makers.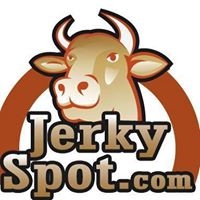 Winter Park, FL, May 27, 2015 --(
PR.com
)-- JerkySpot.com, maker of their own beef jerky brand and retailer of many well known jerky brands, today announced it has launched The Judge Jerky Gun.
A company which was originally solely focused on ready-made beef jerky, has now entered the space of jerky making. Founded in 2013, JerkySpot began as a challenge to compete for an eCommerce startup competition held by the leading eCommerce platform Shopify. Since then, JerkySpot has gone on to expand and thrive with their own product line.
Owner David Wolf, shares JerkySpot's history and the series of events leading up the release of The Judge. "JerkySpot began decades ago in our youth when we first fell in love with this ageless snack, but came to life in the summer of 2013. Shortly after, we were interviewed by Fox in Orlando which shows much we've grown since then. In 2014, we unveiled 4 new flavors of our own JerkySpot jerky. And now we've released The Judge Jerky Gun. A large capacity, durable jerky gun, ready for some serious jerky making."
Breaking the traditional product launch mold, JerkySpot's team quietly pre-launched The Judge into the Amazon.com marketplace a few months ago to receive feedback. Positioned for it's durability, The Judge Jerky Gun won over customers who were looking for a more reliable option with making their own homemade snacks.
According to the team and numerous customers, plastic jerky guns have a poor track record when it comes to regular use, as well as wear and tear. The solution came in the form of a stainless steel tube, a heavy duty handle as well as a larger meat capacity than most other jerky guns.
Part of what makes JerkySpot work, according to David Wolf, "It's not only the fact that we're providing quality products, but we're also filling in the holes and giving people what they really want."
jerkyspot.com/products/the-judge-jerky-gun-by-jerkyspot-com
Contact
JerkySpot.com
David Wolf
(855) 355-3759
http://jerkyspot.com/

Contact