The Pacific Northwest's Largest Artisan, Organic Bakery is the Featured Provider of Bread, Pastry, Desserts, and Bagels for the U.S. Open
Essential Baking Company, known for their variety of high quality baked goods, is pleased to announce that they have been selected by Ridgewells, the featured caterer of the U.S. Open, to provide artisan bread, pastries, their Parisian Star Desserts, and Bagels, from Bagel Oasis, for the Corporate Tents of this year's U.S. Open. The event takes place June 15th – 21st at Chambers Bay Golf Course in University Place, WA.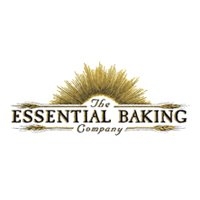 Seattle, WA, June 13, 2015 --(
PR.com
)-- According to the U.S. Open website, approximately a quarter of a million people are slated to attend the U.S. Open this year.
"This is a big deal! We're honored that Ridgewells, the nation's most prestigious caterer, has chosen us to be the main bakery provider for this year's U.S. Open. It's a great opportunity to showcase out breadth of products and extreme talent to those who many not be familiar with The Essential Baking Company." - Laura Velazquez Neal, Sales Representative at The Essential Baking Company
A year ago, the Ridgewells Catering team came to The Essential Baking Company's Georgetown bakery for a tour and a taste, which led to them being recruited by Ridgewells as their one stop shop to provide their bakery needs for this year's U.S. Open.
The 2015 U.S. Open is scheduled to take place June 15th – 21st. For more details on schedule and venue information visit http://www.usga.org/tickets.html.
About the Company:
Our founder, George DePasquale, plays a vibrant role at The Essential Baking Company. His passion for excellent bread stems from his childhood in New York where he frequently baked with his mom. At the age of 18, he moved to San Francisco to further develop his baking skills and learned about wild yeast and the important role it plays in giving artisan bread its deep, complex flavor. Twenty years later he moved to Seattle and opened The Essential Baking Company, where he continues to hone his skills in the bakery every day. Now located in the Georgetown neighborhood of Seattle, the company has expanded to include a gluten free bread line made in a dedicated bakery. http://www.essentialbaking.com.
Contact: Leslie Heller
The Essential Baking Company
+1 206-545-3804 Ext: 105
leslieheller@essentialbaking.com
http://essentialbaking.com
Contact
The Essential Baking Company
Leslie Heller
+1 206-545-3804 Ext: 105
essentialbaking.com

Contact