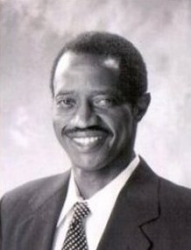 Columbia, SC, June 20, 2015 --(
PR.com
)-- Judge L. Casey Manning, Esq. of Columbia, South Carolina has been included in the Strathmore's Who's Who Worldwide Edition for his outstanding contributions and achievements in the field of law.
About Judge L. Casey Manning, Esq.
Judge Manning has almost 40 years experience in the legal field. He is a Judge in the 5th Circuit Court in Columbia, South Carolina. He is responsible for general jurisdiction, civil and criminal trials through the death penalty. Previously, Judge Manning served as a Constable and Agent with the S. C. Law Enforcement Division from 1973 through 1974. In 1980, he served as a part-time instructor at Florence-Darlington Technical College. He practiced law in Dillon County from 1979 through 1983. From 1984 to 1989, Judge Manning served as a private detective in Los Angeles, California . He then became a partner with Walker, Morgan & Manning in Lexington County from 1989 to 1994. He was elected as a Circuit Court Judge for the Fifth Judicial Circuit in 1994 where he presently serves. Jude Manning is affiliated with the South Carolina Bar Association, the American Bar Association, the U.S. District Court and the 4th Circuit Court of Appeals. Among his honors, he was the first African American athlete for basketball at South Carolina University and was a scholar athlete during his four year tenure. He was the recipient of the Matthew J. Perry Civility Award, the Richland County Barr Association in 2002 and the Outstanding Contribution to Justice Award (Portrait Fund Honoree). In addition, Judge Manning was awarded the South Carolina Association of Justice in 2006, City of Columbia Youth Violence Awareness Award in 2008, the Dorn VA Medical Center Black History Award in 2009, the American Board of Trial Advocates Award in 2011, the Vision Educational Center Award in 2012, the University of South Carolina Richard T. Greener Excellence in Athletics Award in 2012, the NBLSA Award, the United Way Award for Outstanding Volunteer Service and Who's Who in Executives and Professionals. This year he received the South Carolina Supreme Court G. Dewey Oxner, Jr. Lawyer Mentoring Award. Judge Manning serves on the Circuit Court Judges' Advisory Committee, the South Carolina Commission on Judicial Conduct, South Carolina Sentencing Guidelines Commission, Hearing Masters, Rules on Judicial Discipline & Standards, Criminal Docketing Committee and is a Color Analyst for the University of South Carolina basketball games. He was born on December 7, 1950 in Dillon, South Carolina and obtained a B.A. in Political Science and History in 1973 and a J.D. in 1977 from the University of South Carolina. He credits his parents, Harnethea and Paul Manning Sr. who were not able to complete their education, for ensuring that their seven children all earned their college degrees. During his school years, he was awarded All-American in Basketball, South Carolina Player of the Year in 1969 and State 3A Basketball Championship in 1969. He was honored by Who's Who In Colleges and Universities and was Captain of the Columbia Tip-off Club in 1993, President of the South Carolina Hall of Fame in 1994, presented the Outstanding Senior Award in 1973 and a four year scholar athlete. In his spare time he enjoys serving as a broadcaster for the University of South Carolina Basketball Team, fishing, basketball and spending time with his three children.
About Strathmore's Who's Who Worldwide
Strathmore's Who's Who Worldwide highlights the professional lives of individuals from every significant field or industry including business, medicine, law, education, art, government and entertainment. Strathmore's Who's Who Worldwide is both an online and hard cover publication where we provide our members' current and pertinent business information. It is also a biographical information source for thousands of researchers, journalists, librarians and executive search firms throughout the world. Our goal is to ensure that our members receive all of the networking, exposure and recognition capabilities to potentially increase their business.