New Casinos Ltd. Opens Up in the UK
New Casinos open up for business in the UK after successful releases in Scandinavia.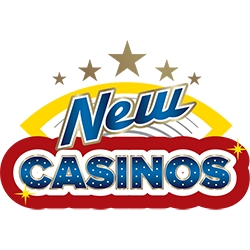 London, United Kingdom, June 25, 2015 --(
PR.com
)-- After successful releases in Sweden and Denmark,
Nya Casino Limited
now opens up a subsidiary in Great Britain, New Casinos Ltd. Since the British market is regulated, the new site,
www.new-casinos.uk
, will only provide reviews of new casinos licensed by the Gambling Commission. The UK market consists of 3067 licensed companies and New Casinos will make reviews of selected new businesses with tremendous free spins and bonus offers. In comparison, only 29 firms are registered and fully licensed in Denmark to conduct online casino business.
New Casinos estimate that over 100 new casino sites will launch in the UK during 2015, and up to 200 companies in 2016. The market is growing rapidly and all serious new casinos aim to be present in the British market, considered to be the major market in Europe for online casinos.
New Casinos Ltd. also showcases over 700 land-based casinos from all over Europe. Anyone planning to visit or looking for information about a particular physical casino in Europe can find all of them at New-Casinos. The website shows information about the venues, dress codes, games available and opening times.
Initially, there will be 7 reviews of new online casinos in the UK. The company will put up around 2-3 new casino reviews every week, provided there are qualified newcomers available.
Every week, new campaigns will be shown for recommended companies with great deals. At the end of the summer, New Casinos Ltd. plans to release the new web design and open up in Germany and Canada.
New Casinos Ltd. gives the latest news about new online casinos. The new website in Great Britain will have similar themes to the established Swedish and Danish sites, but with a local focus. Every week, several publications about new online casinos will be done in the UK, Sweden and Denmark. The company is dedicated to providing extensive reviews, bringing up both pros and cons of all new online companies in the European market.
Contact
New Casinos Ltd.
Markus Jalmerot
00447450961888
www.new-casinos.uk

Contact