Faraday 3D Helps Construction Companies to Achieve Marketing Goals with the Help of 3D Visualizations
One of the main problems in promoting residential property - how to stand out from the crowd in order to attract more clients.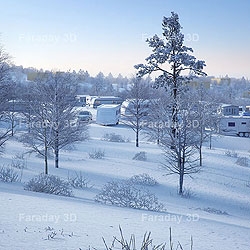 Tartu, Estonia, June 26, 2015 --(
PR.com
)-- Ordinary, 3D visualization studios provide the same kind images all the time: white house, sunny day, and a couple of children playing near the house. All such images do not differ from each other. Potential customers see these all the time, the same banners and just pass by, because there is nothing new to capture their attention.
Faraday 3D company strives to create emotional, new images to enhance the experience of the content. The studio's main specialty is Architectural rendering, but it does not mean that other areas are beyond its power, for example: furniture, product visualization, etc. The following are couple of details which is worth knowing about Faraday 3D:
When it does not contradict the objectives of the project, the company puts forth a lot of effort into the creation of the environment. It is symbiosis of environment and building itself that make the image stand out from the crowd. If something is missing from these two options, the desired result will not be achieved.
Which is why its important that customers understand that not only sunny days are worth showing. What can be more attractive than an Autumn landscape? The weather is not always nice and shiny. How will your future house look like against a backdrop of storm clouds: will it be small and grey and instil the idea that in the next moment it will be blown away or it will be a fortress?
But what about winter? Let's not forget about Christmas time. Would it be interesting to see the house during Christmas time? Will it be worse than a sunny summer day, of course not, if the work is done by Faraday 3D.
But Faraday 3D also thinks about the client's budget and how not to overblow it. In order to save a budget for visualizations, it is wise to use BIM modeling software. This way a lot of time for modeling will be saved, because it is already done by architects and Faraday 3D can concentrate on the environment.
Sometimes potential customers are just afraid to request the order, because they are not really sure about the final project price. How does that work? Very easy. If a particular software project is ordered, then it is understood what this application must do and it is easy enough to calculate working time. But what about design or visualizations? Customers want something nice and beautiful. How it is possible to set the term of the word beautiful into boundaries: 10h is not yet beautiful and 10h and 1 minute – masterpiece? How does one estimate such projects?
That's why Faraday 3D decided to encourage new customers and created the "Customer protection policy." This policy gives customers the feeling that their budget will not be exceeded. So what this rule about? Company divided customers risk - 50% by 50%. If it messed up with estimations or its solution for a client's problem was not complete – there will be no additional charges. The Company will continue work until the client is completely satisfied without a budget increase. As a result – the budget remains the same, and the client is happy.
Of course the fancy words above are nothing without visual impact. That's why it is worth visiting the company's portfolio page: http://faradaylabs.eu/portfolio/
Contact
Faraday LLC
Dimitri Bobkov
+372 50 50 486
http://faradaylabs.eu

Contact